Springtime in Florida means we can start looking forward to those days and nights we get to spend enjoying the glory that is our backyard pool. But, if your pool has been looking or feeling less than glorious lately, we've put together a list of things you can have done in order to update your pool so you can enjoy it all through the spring and summer.


Color changing lights
Swapping out your existing pool lights for ones that can change colors is an easy and effective way to change the entire feel of your pool with minimal work involved. Not only are these trendy lights beautiful, but they can also help set up a fun atmosphere for a raucous swim on those hot summer nights. If you're more into a peaceful night swim, you can set the colors to enhance the tranquil qualities of your pool for the optimal experience. Not to mention, they look amazing and can cause some serious envy when you post photos of your colorful pool on social media.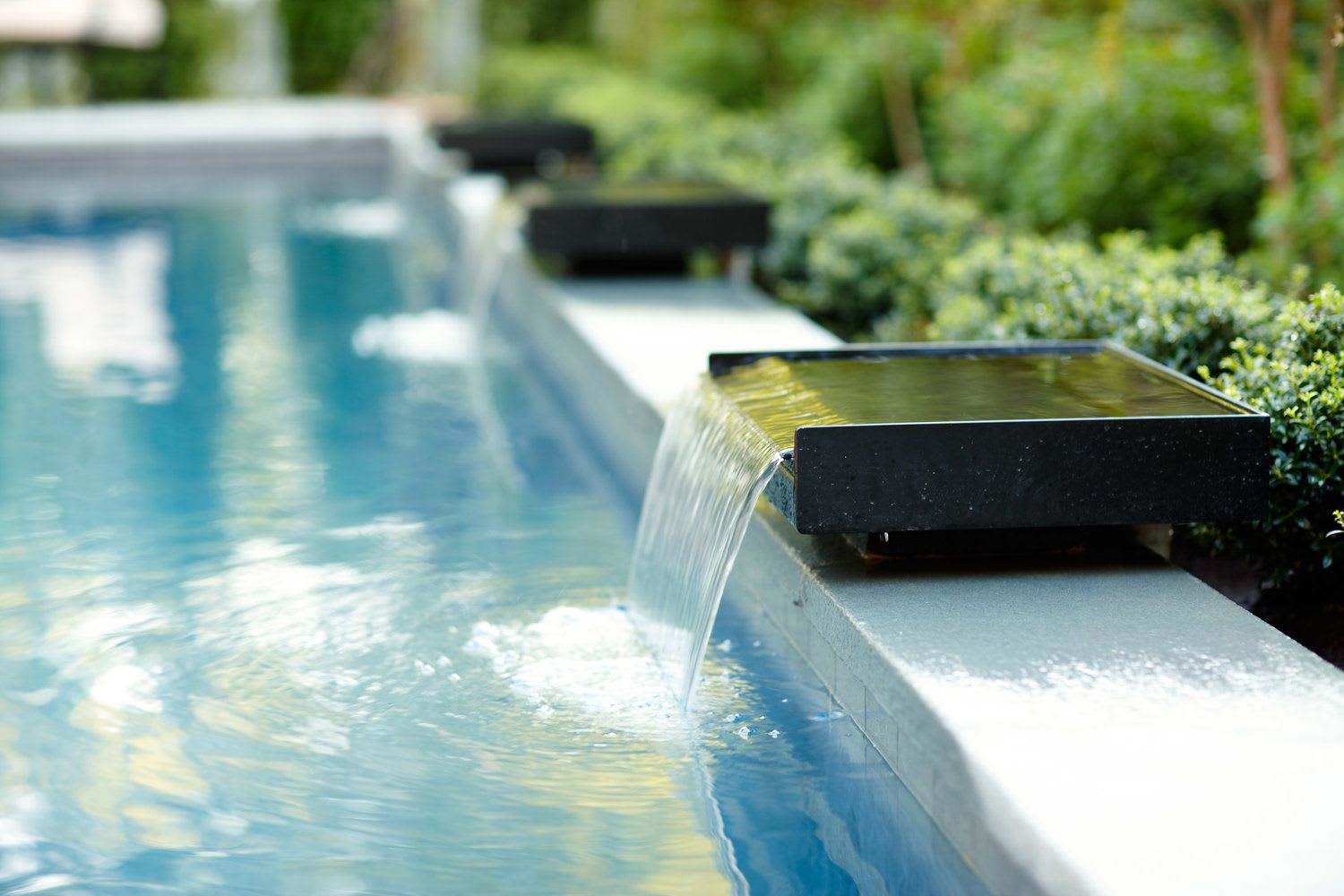 Water feature
Adding a spillover or a waterfall to your pool may take a little bit of time, but the payoff brings the tranquil sounds of running water to your backyard oasis for you to enjoy whenever you'd like. These can also be used for fun when the kids decide to swim under them and let the water drench them to help cool those summer days. These versatile water features add an element of elegance with a hidden side of fun to your pool area.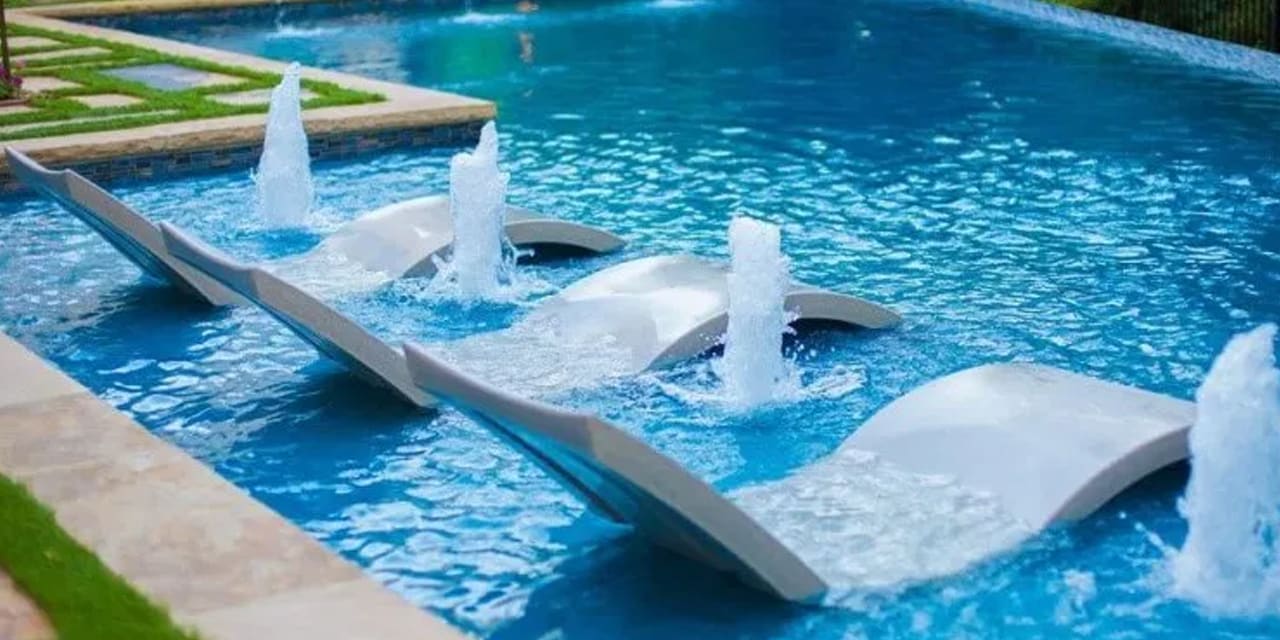 Sun-shelf
Sun shelves (also called tanning shelves, or tanning ledges) have risen in popularity in recent years, and involve a shallow area of the pool before a step down into the pool area proper, where sun lounge chairs can be placed directly in the few inches of water there, often along with a concealable spot for a pool umbrella. Sun shelves are the perfect place to catch some rays where you can still have your feet or your hands in the water, which can make for a more relaxing experience overall.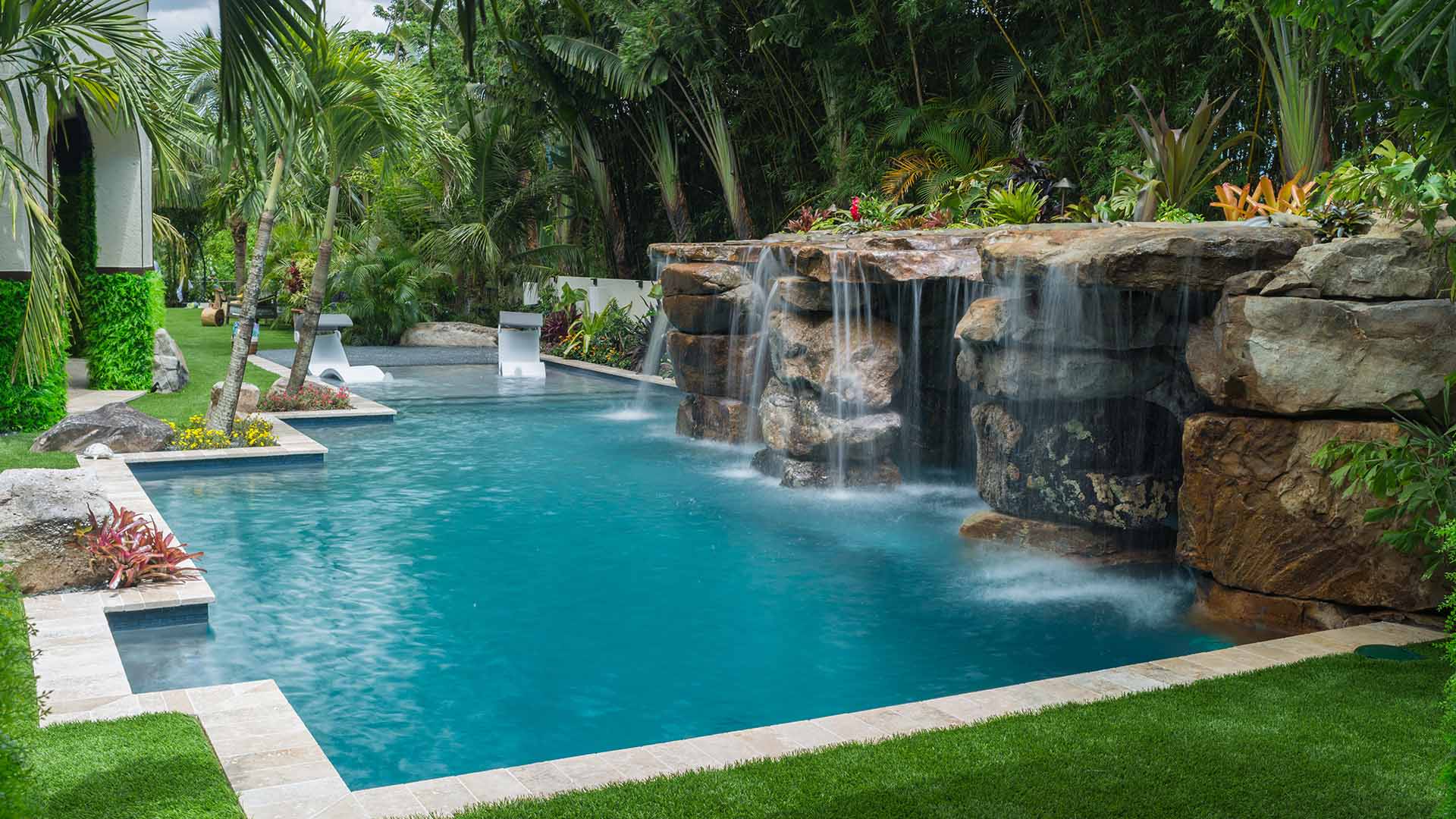 Saltwater
By changing the water in your pool to saltwater instead of traditionally chlorinated water, the cost of your overall pool maintenance goes down, while the water is gentler on the eyes and skin than traditionally chlorinated pool water. Make no mistake, a saltwater pool is not the same salinity level as ocean water, not even close. Saltwater pools are roughly
10 times less salty
than the ocean.
With one (or a few) of these changes, you can truly give your pool the upgrade it deserves for the summer. Whether you choose a smaller upgrade such as those color-changing lights, or a bigger project like adding a sun-shelf or even redoing the way your pool looks altogether, we want to hear about it! You can reach out to us on Facebook, or DM us on Instagram @thekoolikgroup, and we'd be delighted to show off your pool upgrades to inspire others to do the same!