The sun is out, the pool is fine and it's grilling season once more. Put away those Hebrew Nationals, and try our top ten recipes for summer barbecues.
Savory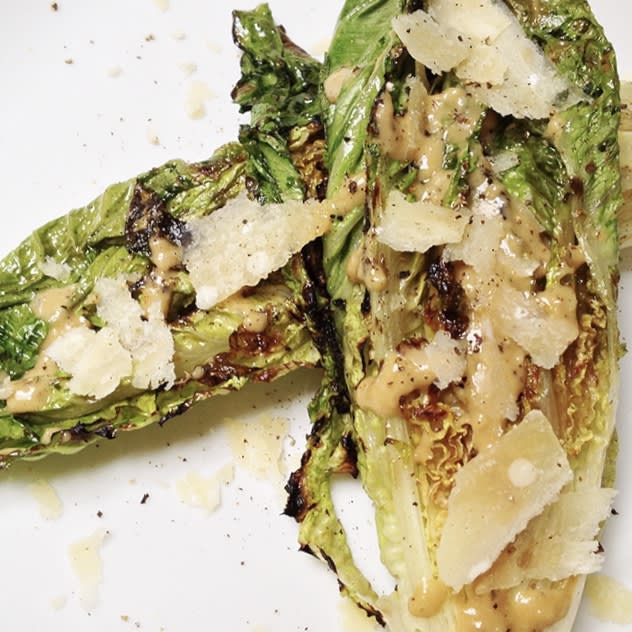 Grilled Caesar Salad
Recipe by SoffiaWardy
[x]
Caesar salad is in. Everyone is trying to put their own twist this American classic. We've tried them all- adding hard boiled eggs, pasta, hot sauce, avocado… and they're not bad. But by far the best rendition has to be grilled caesar salad. It's not overly complicated, but it brings a whole new flavor without overwhelming the already delicious recipe.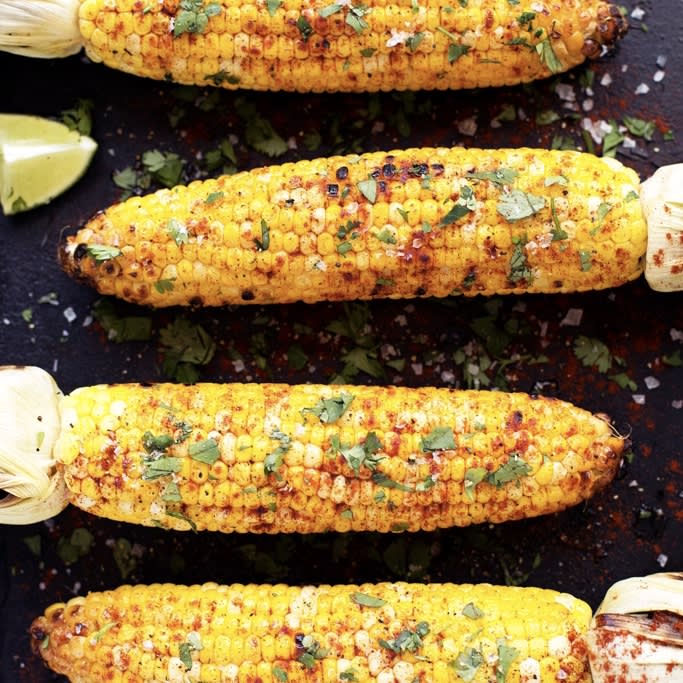 Grilled Cilantro Lime Paprika Corn on the Cob
Recipe by BlissfulBasil
[x]
This recipe is a mouthful- both to say and to eat! We're going south of the border with this summer classic. Inspired by Mexican elote, the combination of savory seasoning with sweet corn on the cob works perfectly as either an appetizer, side or snack. Once you've tried this, you will never prepare corn another way again!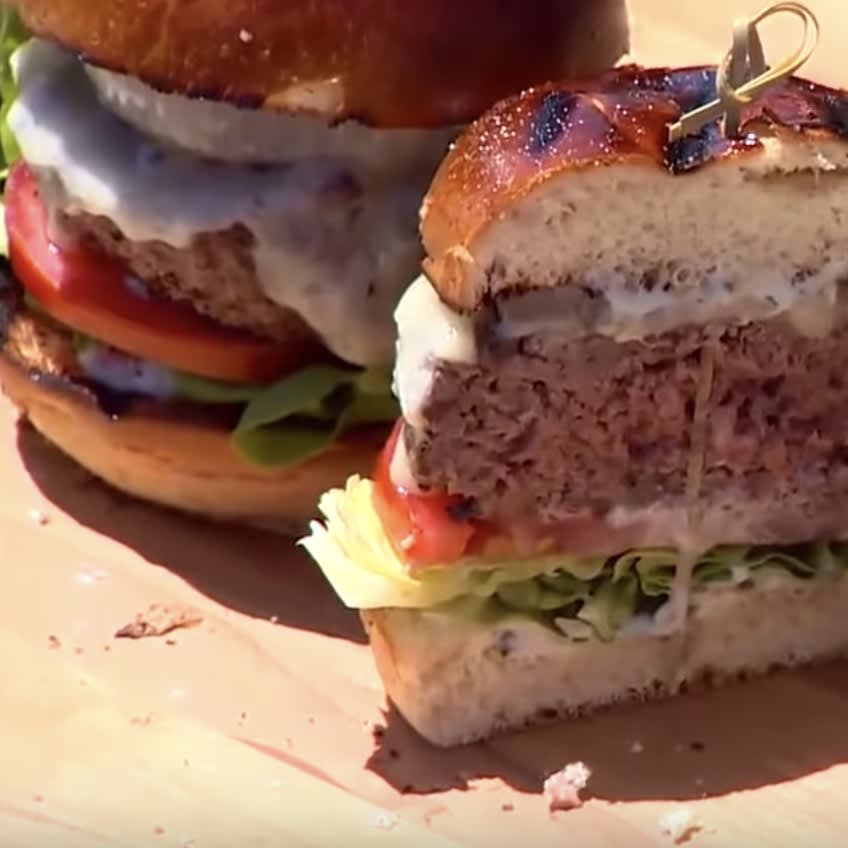 Gordon Ramsay's Perfect Hamburger
Recipe by Gordon Ramsay
[x]
Known for his work on Hell's Kitchen, MasterChef and Kitchen Nightmares, celebrity chef and restaurateur, Gordon Ramsay, defines modern cuisine. Ramsay's restaurants have been awarded 16 Michelin stars in total and currently hold a total of 7- in short, he knows food. In this video, Ramsay explains how to make the perfect burger. And it's easier than you think!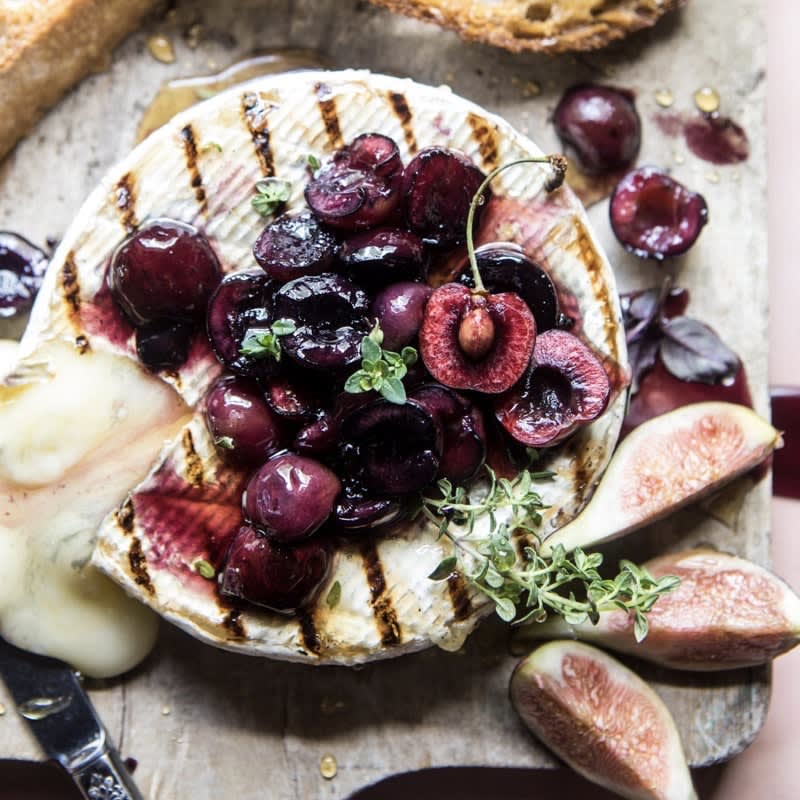 Honey Thyme Sweet Cherry Grilled Brie
Recipe by HalfBakedHarvest
[x]
This simple recipe will change your life. We're not kidding. If you've ever tried baked brie, you know that there are few things as satisfying. Now imagine if you could take that indescribably delicious flavor and make it better. That's what happens when you grill brie. There's really nothing we can say that could compare to tasting this recipe.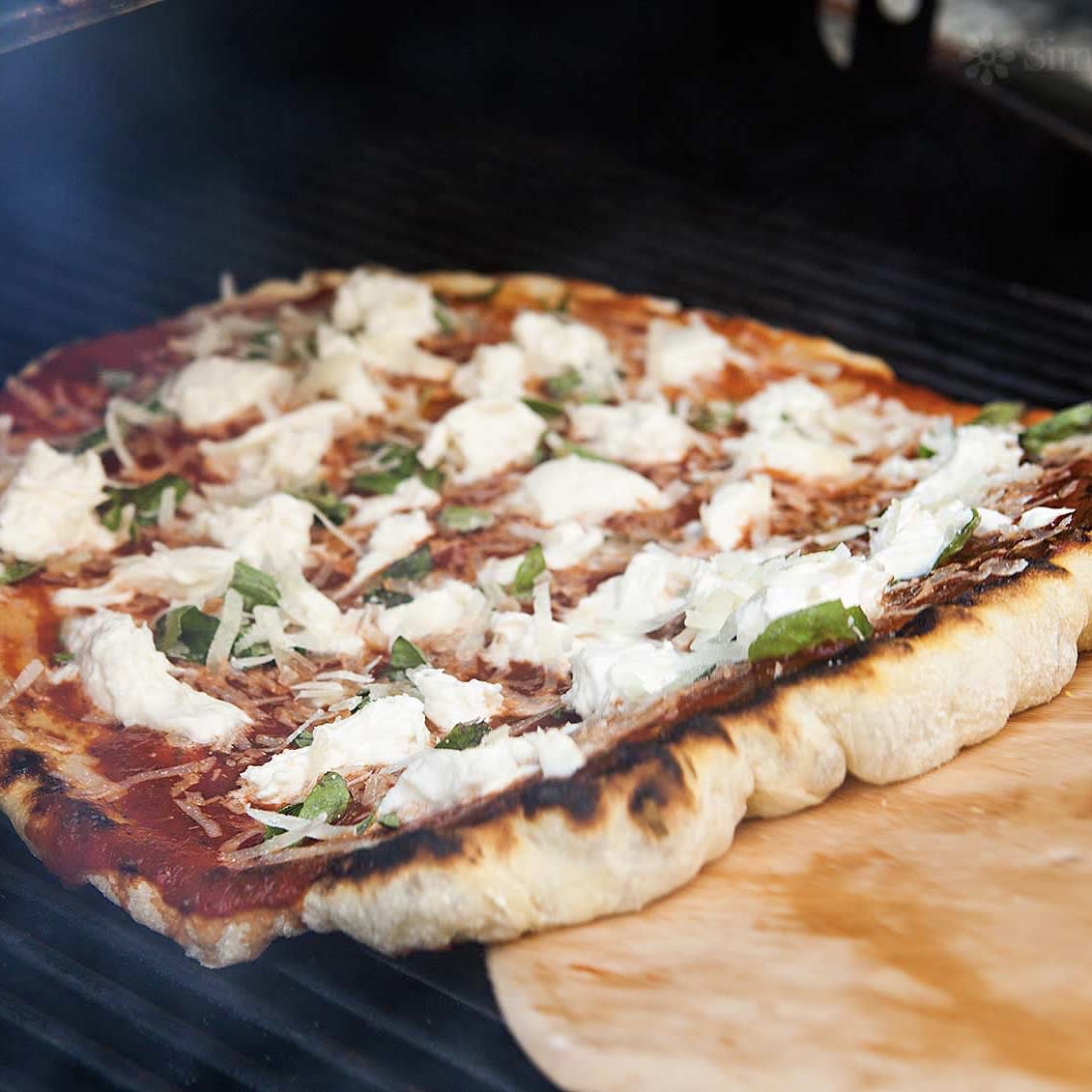 Grilled Pizza
Recipe by ClarksCondensed
[x]
There's a reason Americans eat approximately 100 acres of pizza each day (that's 350 slices per second!) Pizza is good. Plain & simple. Even when it's bad, it's still pretty good. So it should go without saying that we were going to try and grill it. And guess what? It turned out amazing. The smoky grill taste combined with the rich cheese is like no other.
Sweet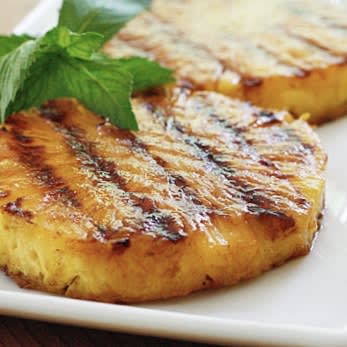 Grilled Pineapple
Recipe by SkinnyTaste
[x]
It's hard to believe something this delicious isn't terrible for you. On the contrary, grilled pineapple has a lot of health benefits. Pineapple is an anti-inflammatory, with properties that reduce symptoms of the common cold and sinus inflammation. More importantly, though, grilled pineapple is delicious. Served as dessert or with dinner, this recipe will become a staple of your summer diet.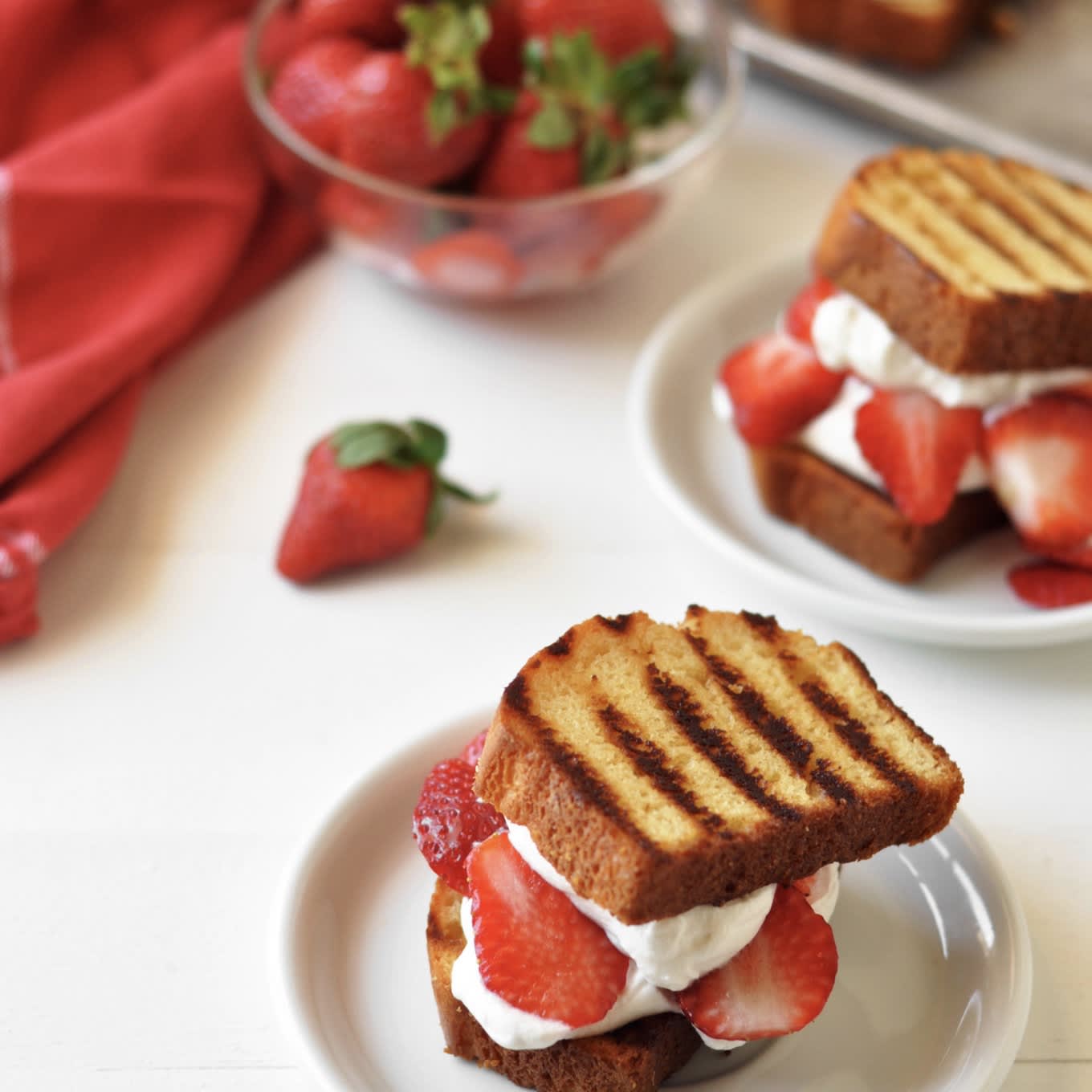 Grilled Strawberry Shortcake
Recipe by TheChicSite
[x]
Okay, so maybe grilled cake sounds like we've gone too far… and maybe we have. But we'll let you be the judge of that. Grilling this timeless classic takes a fresh and delicious summer dessert and brings it to a whole new level.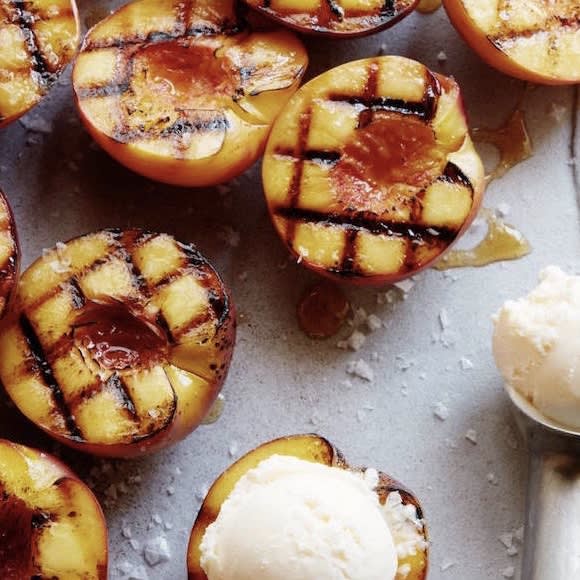 Grilled Cinnamon Peaches With Pecans & Ice Cream
Nothing says summer in the South (we're the south right?) like peaches and cream. Add pecans and a little cinnamon, make the cream iced and grill it, and you'll get a dessert everyone poolside will love. It's all the beauty of a cobbler without the carbs!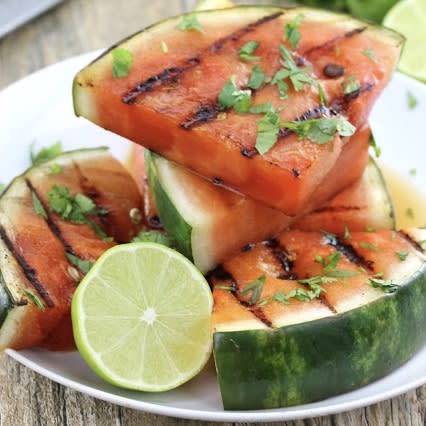 Cilantro Lime Grilled Watermelon
Recipe from TheStayAtHomeChef
[x]
To be honest, we aren't big fans of the watermelon. So we were wary when we first learned this recipe. But once we tried it, we started to reconsider our melon-allegiance. Who would have thought that with just three ingredients and a little heat, we could make watermelon a staple of our summer diets?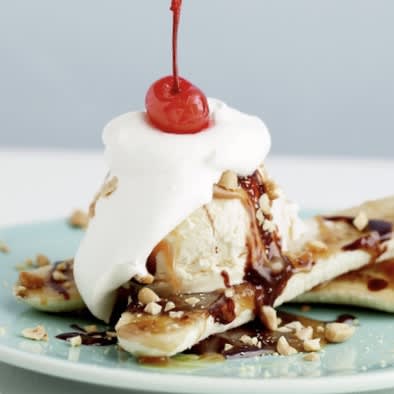 Grilled Banana Split
Recipe from Martha Stewart
[x]
We left the best for last. Caesar salad, pizza, baked brie- yeah they're good, but if you were stuck on a deserted island and you only had access to one delicacy until the end of time, what would you choose? Exactly. Ice cream is the only right answer (note: this deserted island has at least one freezer and ice cream scoop.) Say goodbye to Carvel this summer because rum sauce and caramelized bananas are an addition you won't ever want to come back from.
Don't forget to comment or write to us to tell us what you think of our recipes. Do you have a recipe that could make this list? Send it our way! We'd love to try it.