Boca Raton is popularly known as one of the most popular tennis cities in Florida and has become a home to various, beautiful tennis clubs and courts. With so many tennis clubs in Boca, it becomes a mission to find the best one. But it doesn't have to be a mission with The Koolik Group's help because we will be talking about the 5 tennis clubs in Boca Raton, right now!
Addison Reserve Country Club
7201 Addison Reserve Blvd, Delray Beach, FL 33446
Addison Reserve Country Club has a fantastic tennis center! Even more now as they had it recently remodeled. It has 12 tennis courts and one Grandstand court, lighted during the evenings, perfect for a relaxing game after a long day. In addition to that, they also have a superb tennis pro shop and a team of dynamic assistant professionals that offer lessons for every level player. There are many exciting tennis events happening in Addison Reserve including Social Round Robins, Men's and Ladies Inter-club Leagues, Tennis Ladders, Team Tennis, Senior Leagues, Exhibitions, Junior Tennis Programs, and Adult Clinics.
Boca Raton Racquet Center
21626 St Andrews Blvd, Boca Raton, FL 33433
Boca Raton Racquet Center is recognized as a United States Tennis Association (USTA) Outstanding Facility of the Year Recipient. It hosts an average of 300 patrons playing
each day on their 26 outstanding Har Tru courts. The center is great for tennis lessons! There are lessons for up to four players and one professional. There are also ball machines available to rent and a well-stocked pro shop that also offers stringing services.
St. Andrews Country Club
17557 Claridge Oval West Boca Raton, FL 33496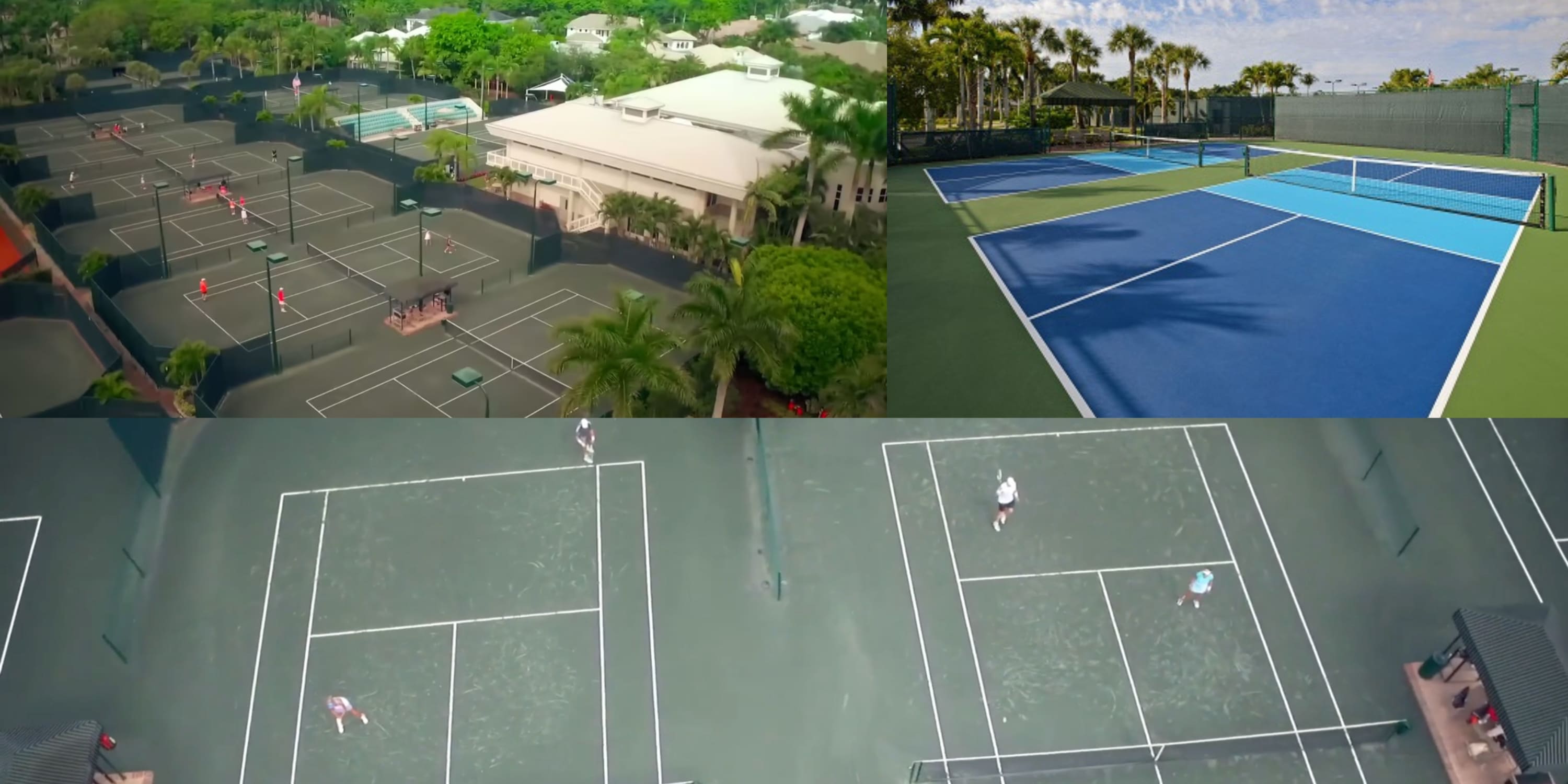 The St. Andrews Country Club tennis center is incredible. There are privat
e and group lessons, clinics, mixers, and round robins at the tennis center. In addition to that, there are exhibitions, clinics, junior tennis, and a tennis shop! For exhibitions, it hosts a number of well-attended exhibition matches, with ATP Tour professionals, including former world #1's Jimmy Connors, Ivan Lendl, Andy Roddick, and Jim Courier. For those under 18, there are even monthly Junior Tennis Pizza Parties.
Woodfield Country Club
3650 Club Pl, Boca Raton, FL 33496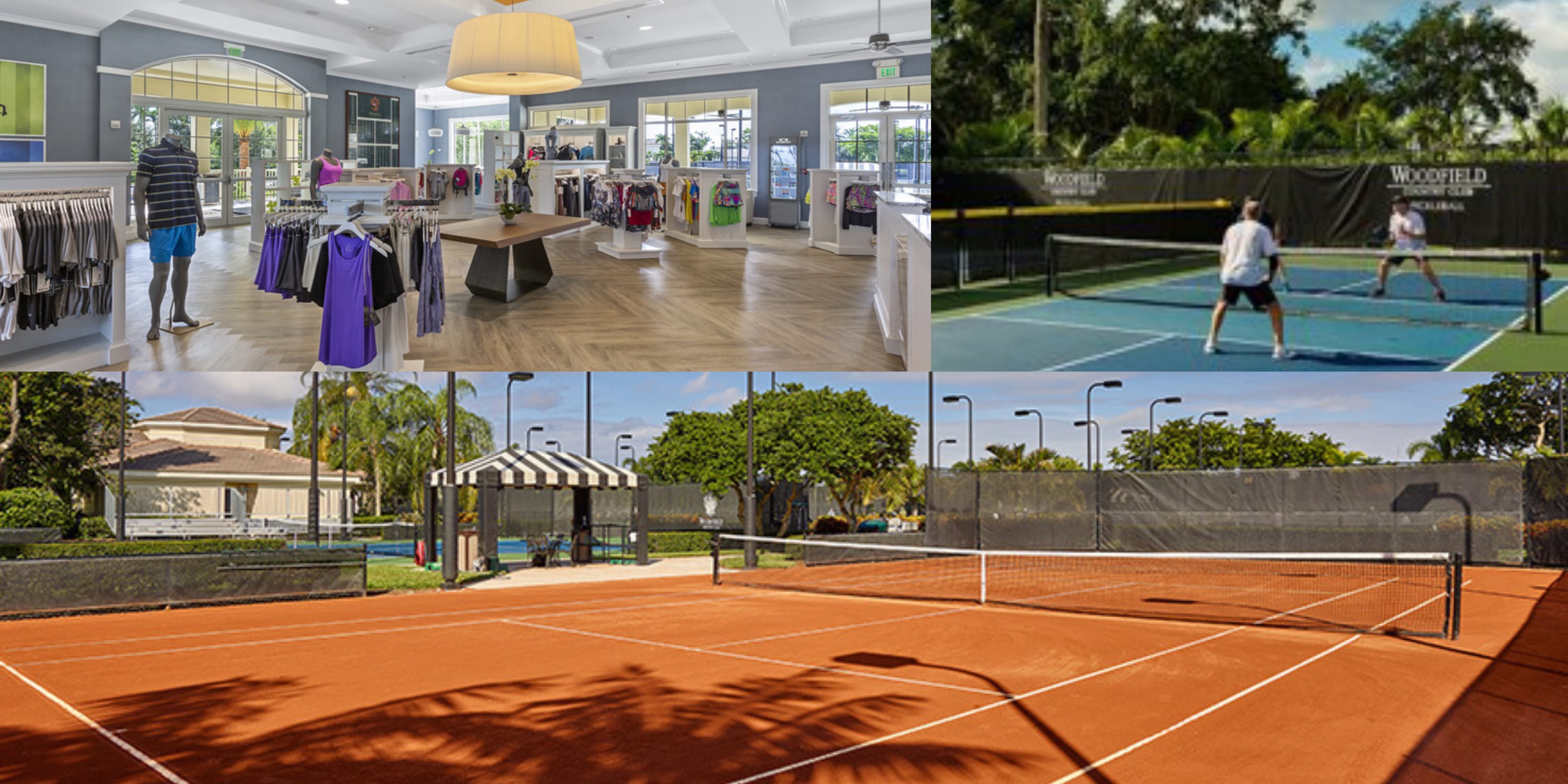 Woodfield Country Club is a remarkable club for tennis. It has been recognized by the Tennis Industry as the Private Club of the Year for its programming, and by the United States Tennis Association (USTA) as the Private Facility of the Year for its amenities. They offer a variety of programs including the Men's & Ladies' Leagues, Member-Guest Tournaments, Tennis Boot Camps, Demo Days, Monday Night Football, Super Bowl Tailgate Mixer, and
much more. Woodfield has
an award-winning professional tennis staff and they are recognized as one of the best in the industry and are always there to help improve your tennis experience!
Patch Reef Tennis Center
2000 NW 51st St, Boca Raton, FL 33431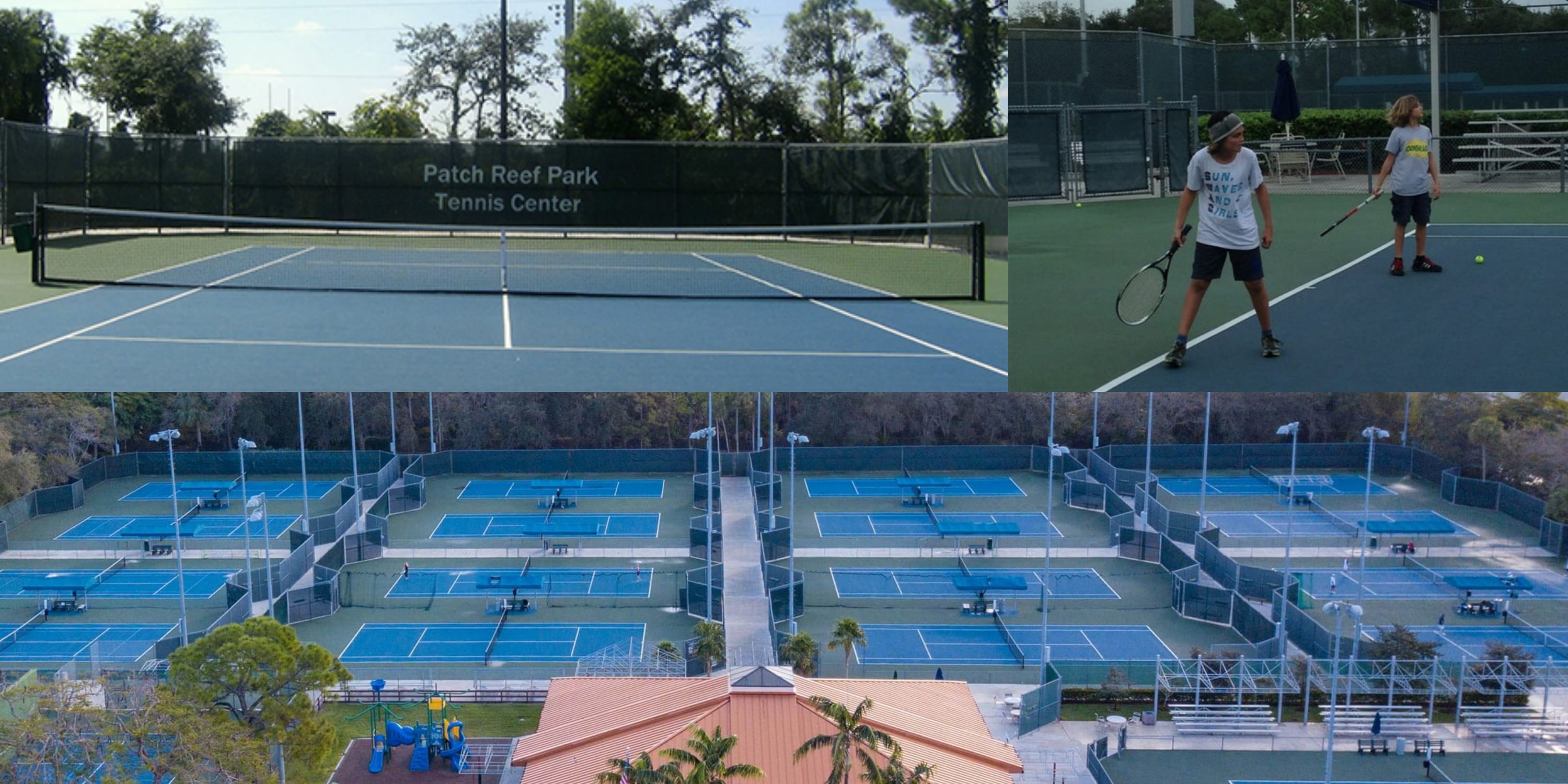 Patch Reef Park has an amazing all-around tennis center. With 15 lighted Plexicushion courts, 4 practice walls, a full racquet service, ball machines, lockers & showers, USTA tournaments, single ladders, adult & junior programs, among many more. It doubles as a fantastic venue for a unique birthday party.