Gaming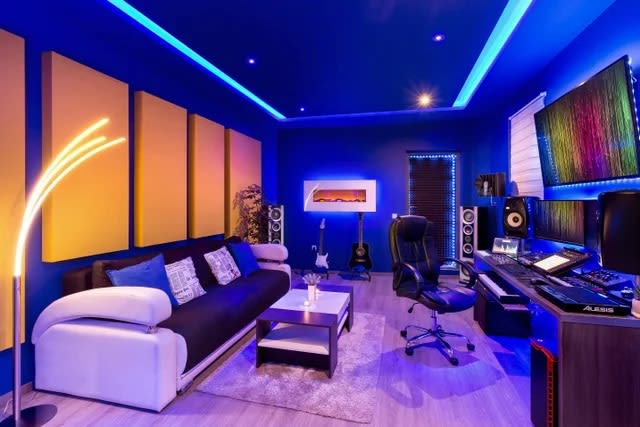 The perfect space to blow off steam. Whether you're an avid arcade game player or the more modern virtual reality resident, the gaming centric man cave is sure to meet your needs. Some non-negotiables for the perfect game-space include: your ideal set-up (including monitors, projectors and seating), proper lighting (we're a fan of the Tron-style neon lights + black-out curtains), and plenty of sustenance.
Sports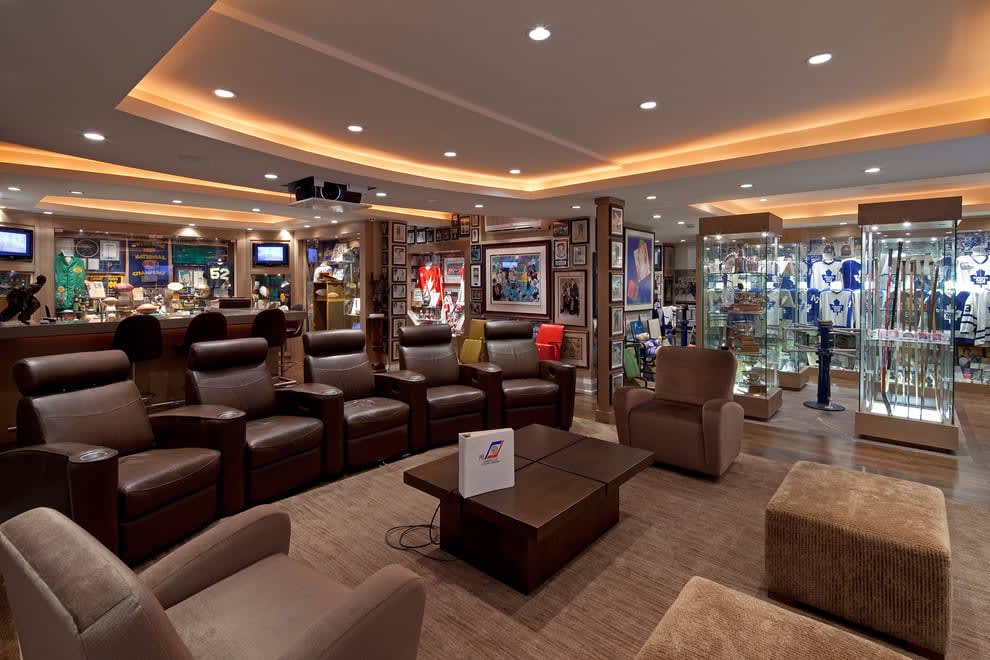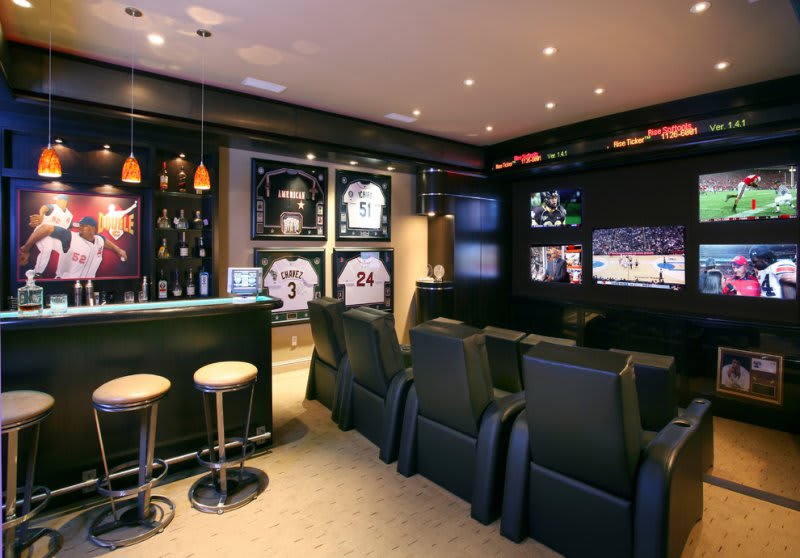 For a sports lover there is nothing more important than having a special space to sit down and relax to watch their favorite sports team. With sports memorabilia decorating the walls and multiple large TV screens, this will easily become your favorite room in the house. Some nonnegotiables are a mini bar, big comfortable couches, and signed jerseys on the walls. Now, doesn't this seem like the perfect place to watch the Superbowl, NBA Finals, or the US Open?
Music


Whether you're using the room to record, compose, or just jam out, a musician's man cave is something special. The purpose of this room is a stress-free place where creative juices can flow and artists can break out their drums, piano, guitar, and many more. With built-in display cases to store and show-off instruments, plus furniture for other musicians to play along, the man cave music room is just what artists need to feed their souls with sound.
Library or "Study"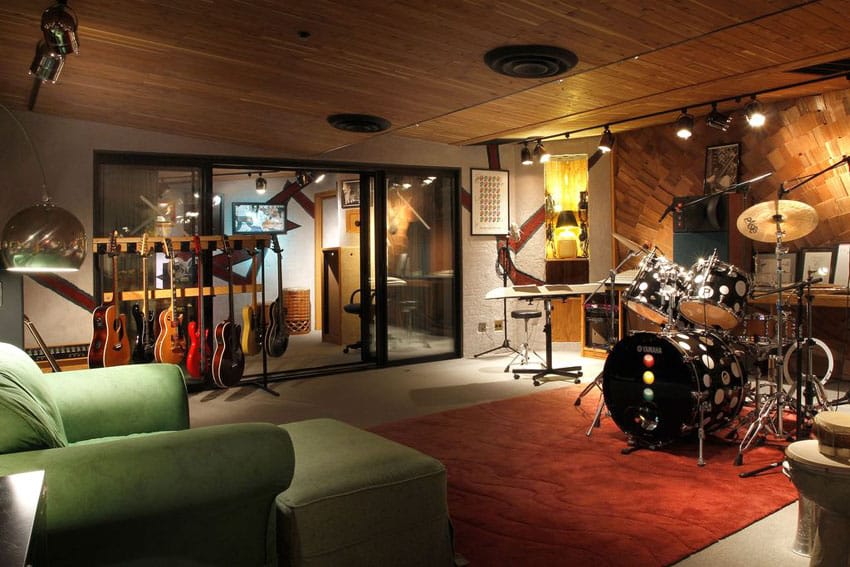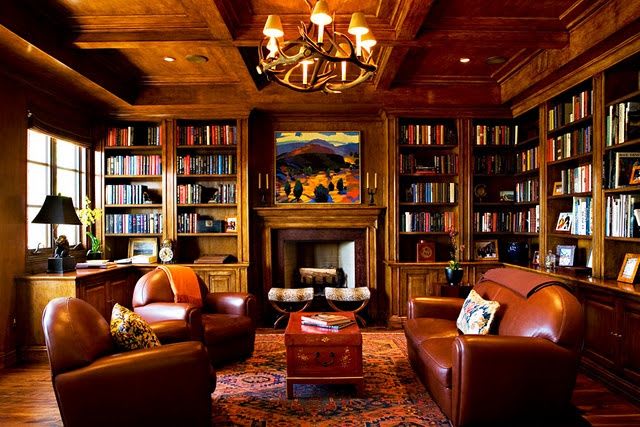 A library/study is a sophisticated version of the classic man cave. The study features books lining the walls, a wood-paneled fireplace, and a secret cigar stash. Every man's cave is different. Some use it as a study for reading and working and others use it as a hangout space with friends. No matter what your day looks like, this room is a fantastic way to wind down with a glass of whiskey.
Workshop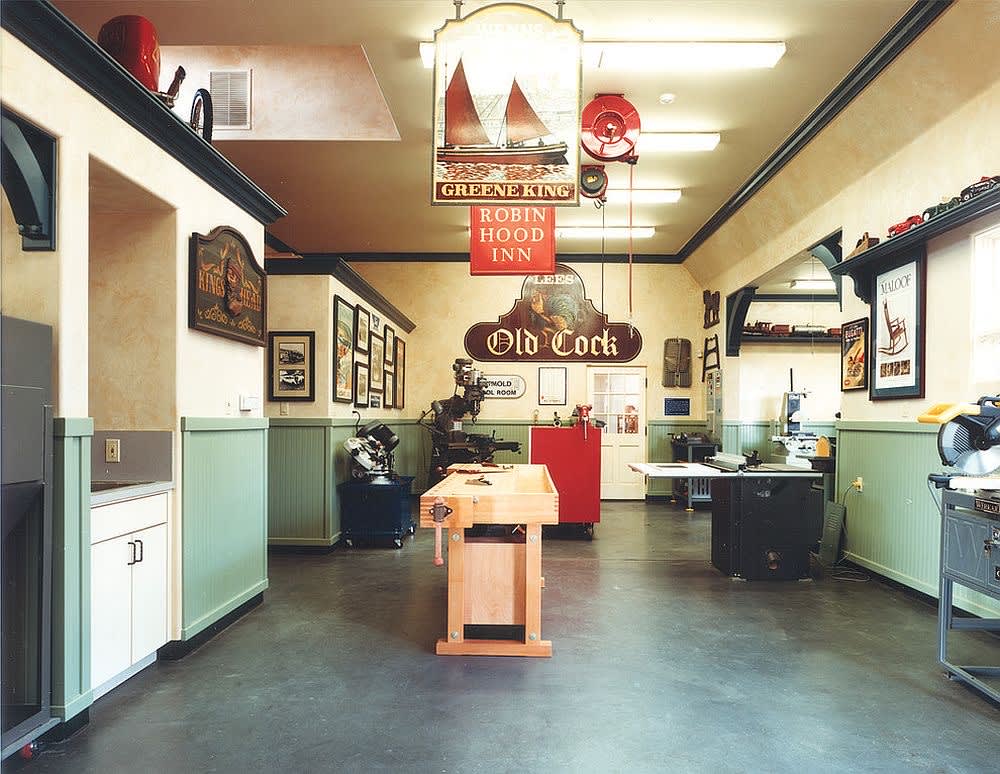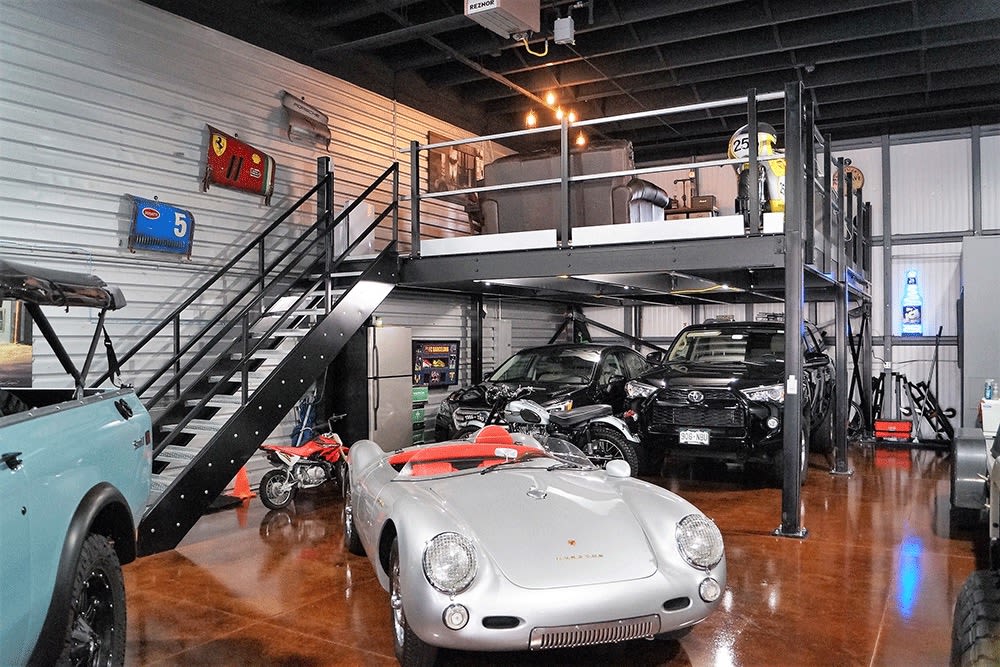 If you like home-improvement, woodworking, and restoring classic cars then this is the man cave for you. Clear out some space in your garage or a room in your house to serve as a hub for all of your DIY projects. Put some shelving on the walls, install an air filtration system, purchase a workbench, and fill your man cave workshop with tools and items that will allow you to complete these projects.