It's 2019. There is no reason you should have to go to Dunkin' Donuts when a doughnut craving hits you. We can thank 2018 for bringing us the wave of the donut craze. We've seen it all: fried, baked, miniature, artisan, uniquely stuffed, classic, the list goes on. We've even seen walls of them at weddings.
With cupcakes out and donuts in, we decided to dig deep and find the best donut in (and around!) town.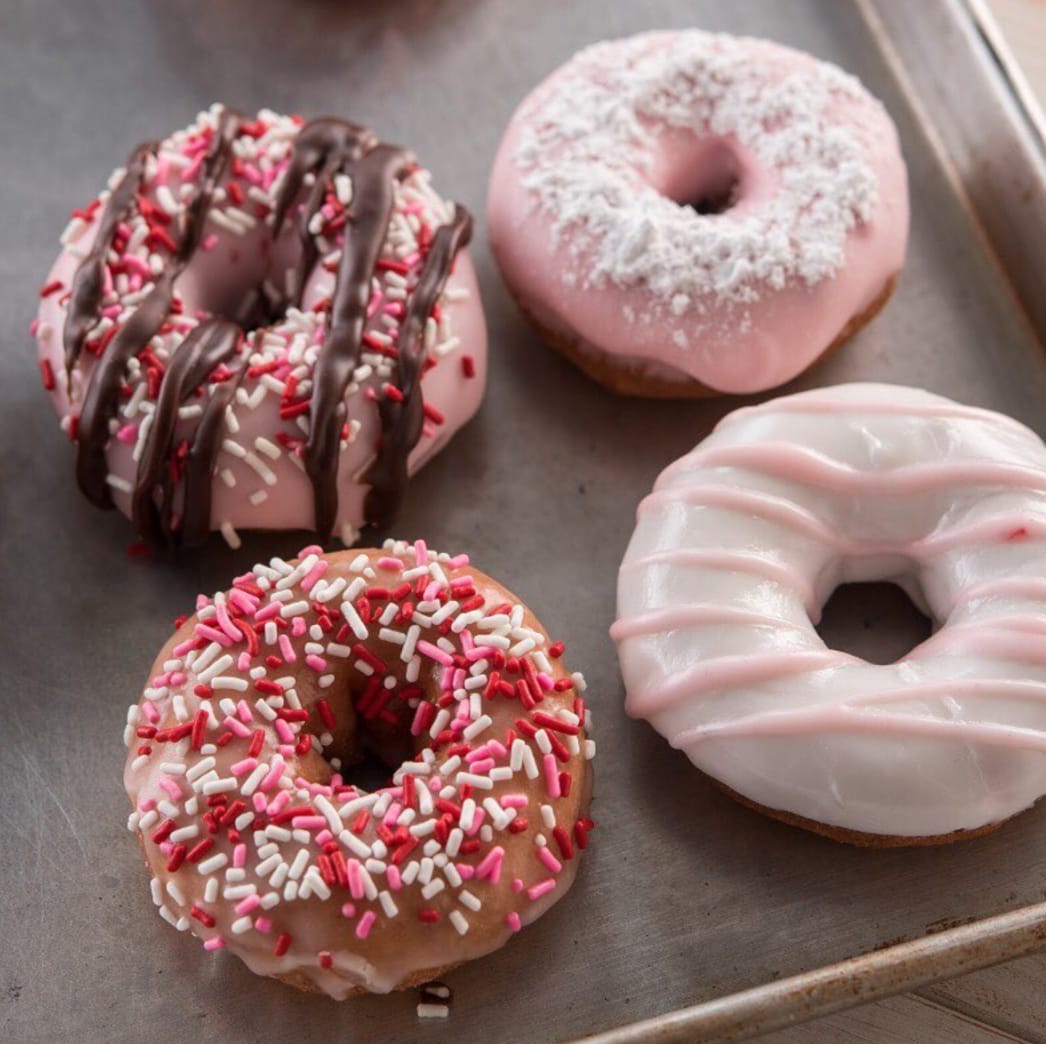 @duckdonuts


Duck Donuts | 5030 Champion Blvd, Boca Raton, FL
Duck Donuts is a made to order donut shop with the option to either customize your own donut or select from a menu of 20 innovative flavor pairings. The donuts here are made fresh right before your eyes, which means you get to enjoy the warm & gooey donut of your dreams.
There are some cons to this particular shop. Despite having so many options for toppings & icings, Duck does fall short in dough flavor. With only vanilla available, chocolate lovers beware. Additionally, if you're looking for a filled donut, keep looking. There are no cream or jelly donut options. Finally, due to the nature of their business design, the ordering and preparation process can drag on if it's busy.
Overall, Duck Donuts is a must try, if only once. Like they say, variety is the spice of life!
Best flavors:
Bacon in the Sun: Maple Icing, Chopped Bacon & Salted Caramel Drizzle
Sunrise: Lemon Icing & Raspberry Drizzle
The Boardwalk: Glazed, Oreo Crumbles, Powder Sugar, & Vanilla Drizzle
Blueberry Pancake: Blueberry Icing, Maple Drizzle & Powdered Sugar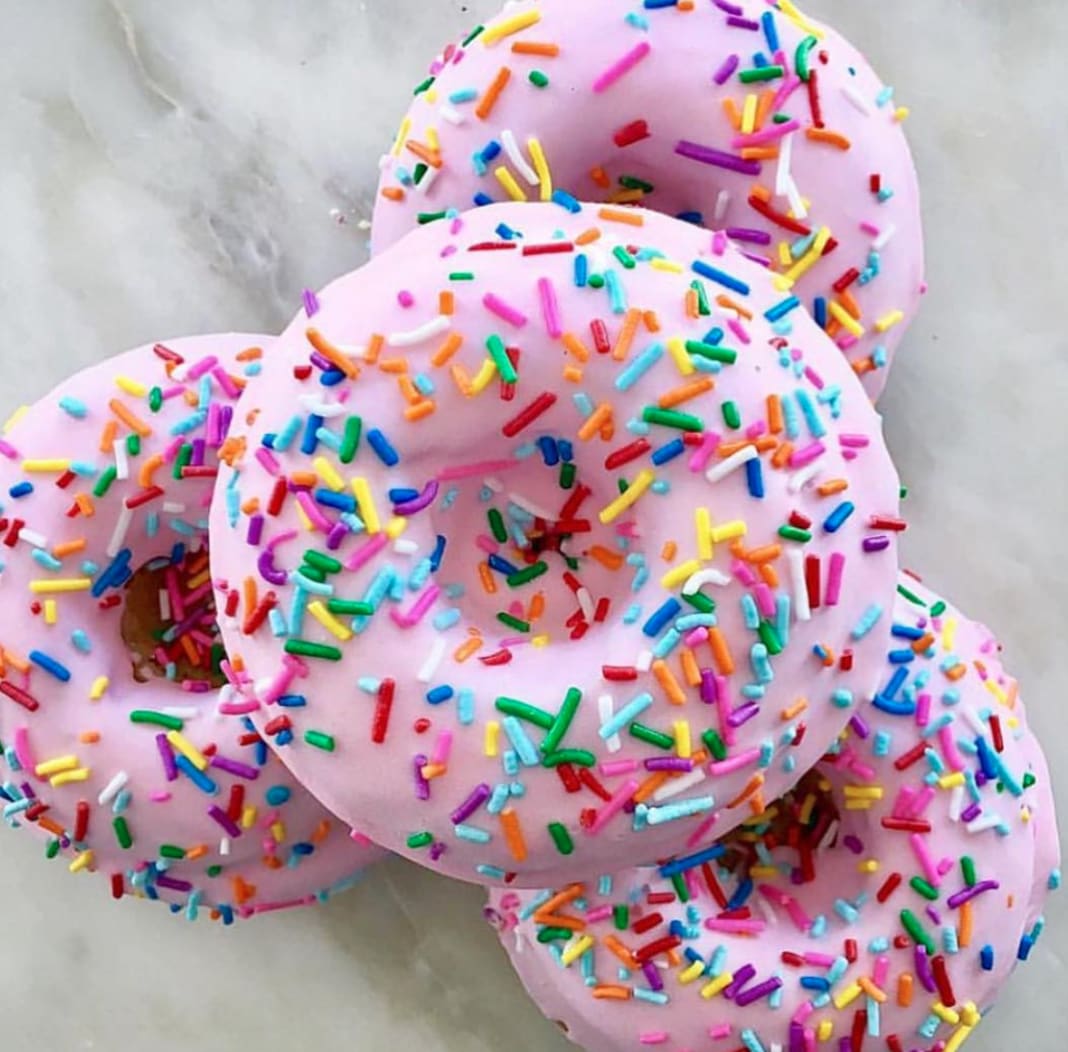 @parlourvegan


Parlour Vegan Bakery | 415 S Federal Hwy, Boca Raton, FL
It's not always easy finding a vegan bakery, and even then, it's especially difficult finding a vegan donut shop! Parlour will truly blow you away with their pastry selection, and their donuts exceed all expectations. They're vegan and gluten free, making you wonder what ingredients they are using. The best part? They don't frost just the top! Their donuts are completely coated, leaving your fingers sticky and your tastebuds happy.
However, Parlour isn't above the fatal flaws of most vegan patisseries. Their product can run dry and their prices high. Despite that, they're still worth trying, whether or not you're vegan.
Best Flavors
Butterbeer: Butterscotch Icing with Gold Sprinkles
Coffee Crumb: Butter Cinnamon Crumbles
Classic Pink: Pink Icing and Rainbow Sprinkles
Lemon Elderflower: Lemon and Elderflower Icing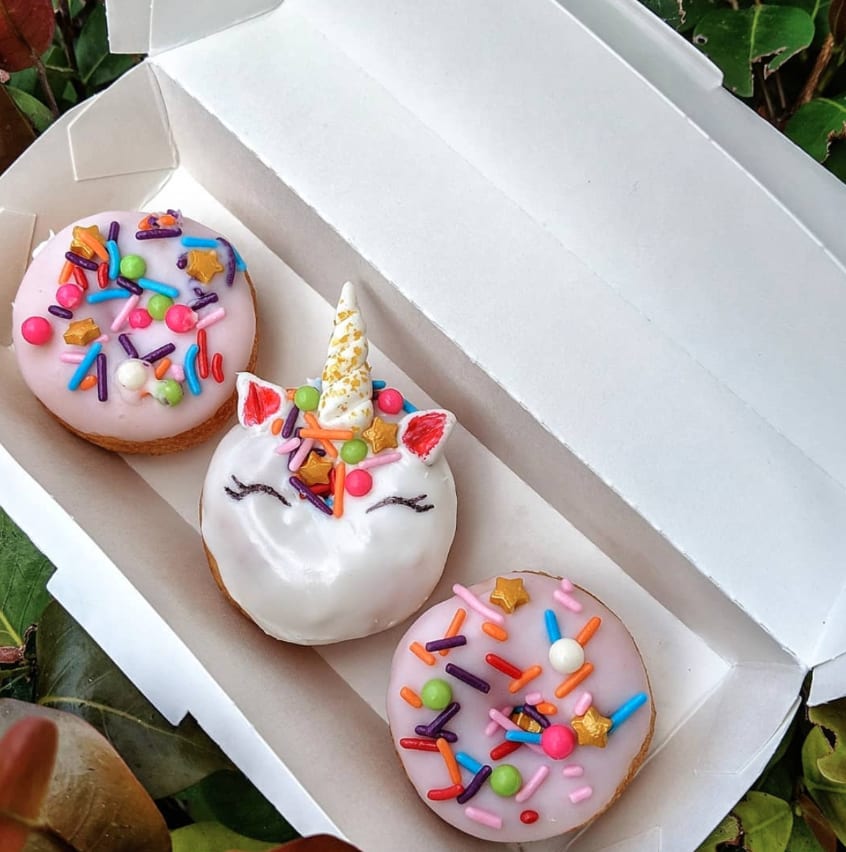 @GoDoughboy


Doughboy | 126 NE 2nd St, Boca Raton, FL
Much like Duck Donuts, Doughboy is a customizable donut-ery. This shop and their product are both perfect for Instagram. At Doughboy, you have freshly made donuts (fried every hour) designed to your liking. Due to their size (about the size of a Dunkin' Donuts Munchkin), you can try a variety of their flavors in a single sitting.
These donuts are great for events, but they're a bit pricey for their size (a dollar for a donut may not seem like much until you realize they're quite literally bite-size.) Also, like Duck, their dough comes in 1 flavor: vanilla; but that's easy to overlook.
Best Flavors
Hey QT: Strawberry Icing with Rainbow Sprinkles with Strawberry Pocky Bits
Sugar Baby: Nutella Drizzle and Cinnamon Sugar
Winter Is Coming: Toasted Marshmallows, Graham Cracker Crumbs, and Fudget Icing
Color Munster: Lemon Icing, Fruity Pebbles Cereal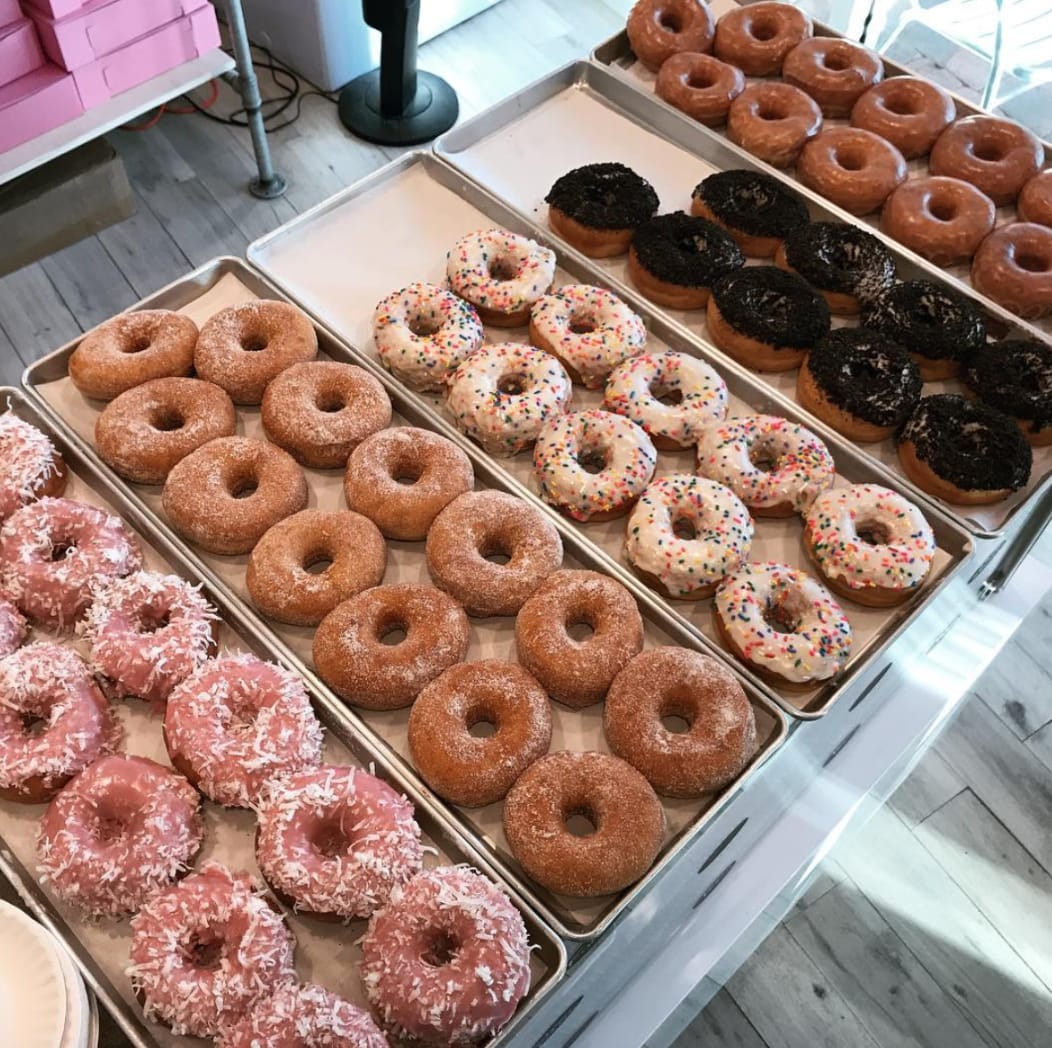 @Nanisdough
Nani's Dough | 601 N Congress Ave #406, Delray Beach, FL
If a donut shop (or any kind of bakery) is only open 18 hours a week and can still pay their rent, they must be doing something right. Nani's is a little outside of the Boca Bubble, but it is more than worth the drive. Their flavors are innovative, and their product tastes homemade.
All of that being said, Nani's could be a hit or miss. Due to the fact it is only open 3 days a week for 6 hours a day, the lines tend to go out the door. In addition, the donuts run pretty high. At minimum, you'll pay about $4 for one donut, though they're quite large.
Best flavors:
S'mores: Chocolate Glaze, Crushed Graham Cracker, Mini Marshmallows
Cookies and Cream: Vanilla Icing, Crushed Oreos
Cinnamon Roll: Cinnamon Sugar, Vanilla Icing
Fruity Pebbles Donut: Vanilla Icing, Fruity Pebbles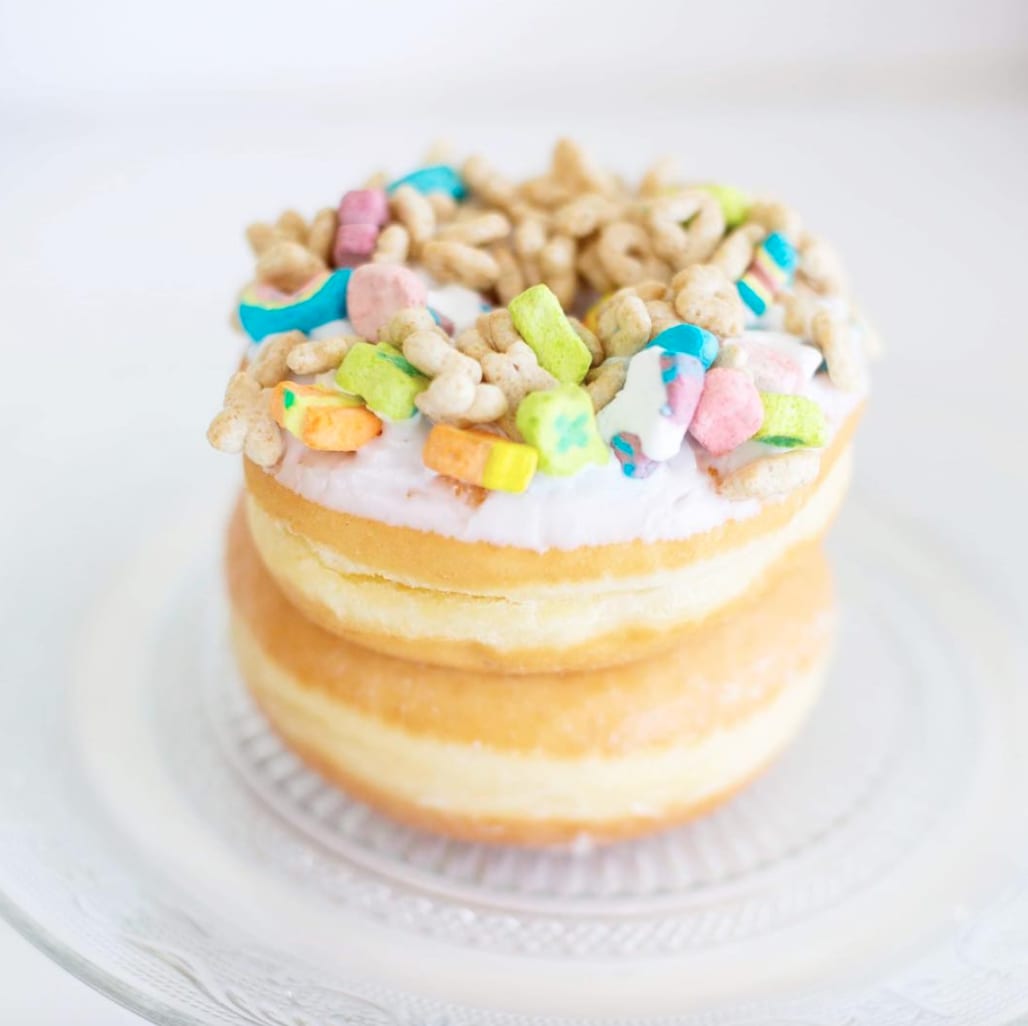 @JupiterDonutsEastBoca
Jupiter Donuts | 265 NE Spanish River Blvd, Boca Raton, FL
Jupiter Donuts really lives up to its name, their donuts are out of this world! With an incredible and endless list of options, the price is truly the cherry on top. For $9, you can get a half dozen donuts.
These donuts sell out fast, and in the age of Instagram, their shop leaves a lot to the imagination. However, this list could not exist without the SoFlo favorite, Jupiter Donuts.
Best Flavors:
Chocolate Holland Cream: Chocolate Icing and Vanilla Sweet Cream Swirl
Banana Coconut: Banana Icing and Sweet Coconut Topping
M&M®: Chocolate Cake, Chocolate Icing, M&M Topping
Blueberry Cream Cheese: Blueberry Dough, Vanilla-Glaze, and Cream Cheese Swirl
Whether you like or love donuts, we definitely recommend checking out these 5 picks. Let us know if we missed one!