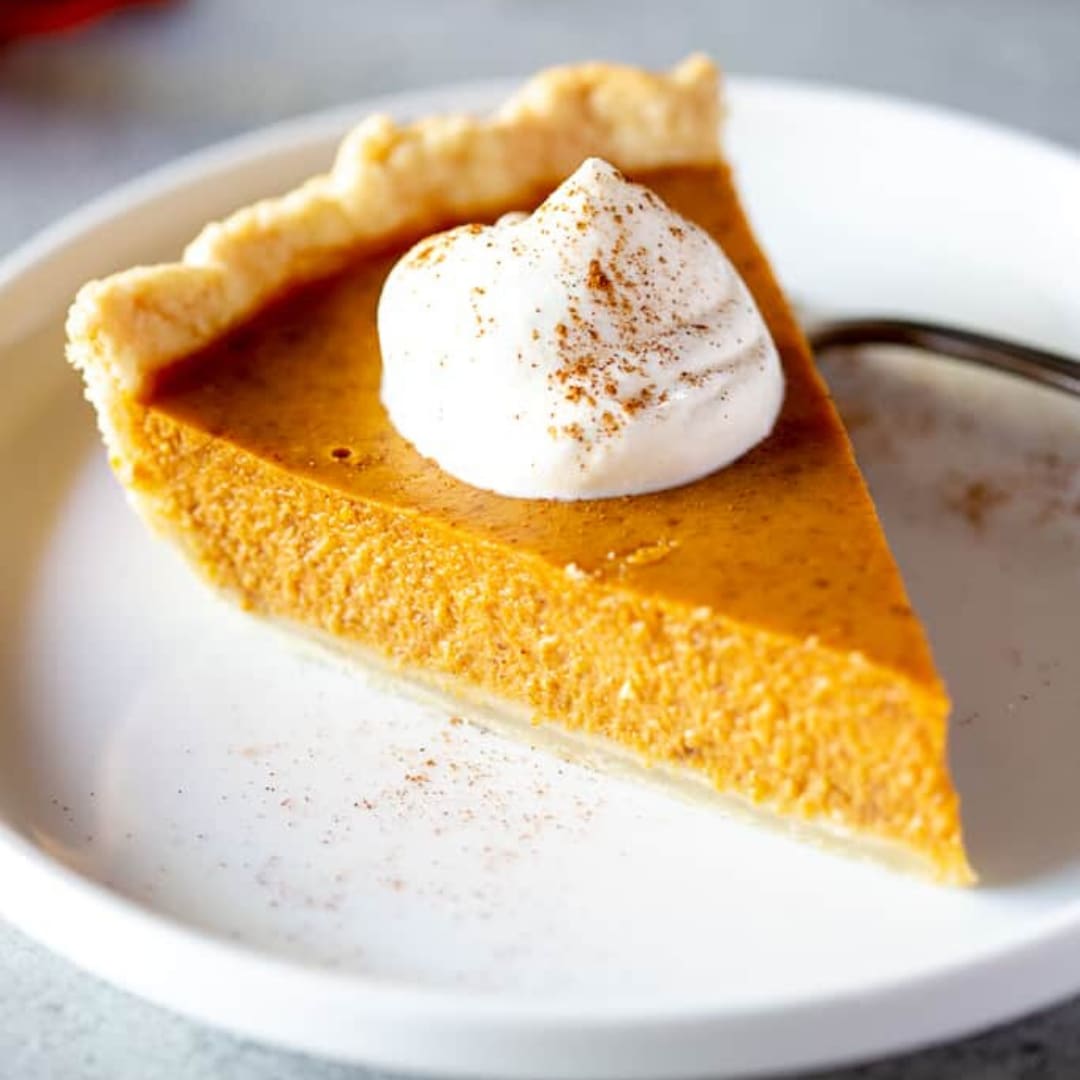 Classic Pumpkin
The classic pumpkin is obligatory for any pie list. Tasting, looking and smelling like autumn, there's no way around this one. Our favorite recipe is Eagle Brand's Perfect Pumpkin Pie.
Eagle Brand's Perfect Pumpkin Pie
Ingredients:


1 can of pumpkin (about 2 cups)
1 (14oz) can of Eagle Brand Sweetened Condensed Milk
2 large eggs
1 tsp ground cinnamon
1/2 tsp ground ginger
1/2 tsp ground nutmeg
1/2 tsp salt
1 (9") unbaked pie crust
Instructions:


HEAT oven to 425°F. Whisk pumpkin, sweetened condensed milk, eggs, spices and salt in medium bowl until smooth. Poor into crust.
BAKE 15 minutes. Reduce oven temperature to 350°F; bake an additional 35 to 40 minutes or until knife inserted 1-inch from crust comes out clean. Cool.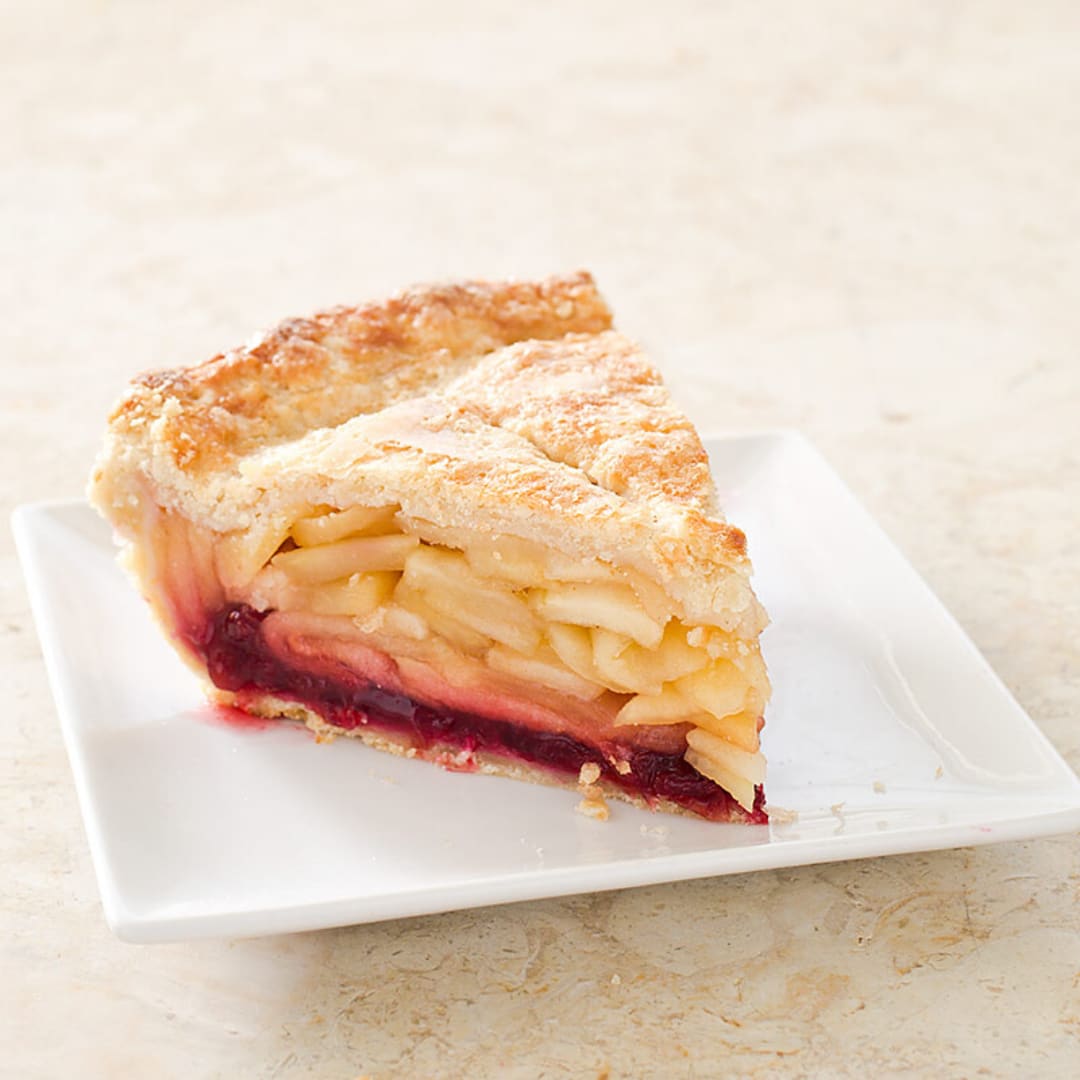 Apple Cranberry
There's nothing more American than apple pie, and no ingredient shouts, "it's the holiday season" quite like the cranberry. The marriage of the two almost feels obvious.
Sally's Baking Addiction

Ingredients:


Homemade pie crust (top and bottom)
3 large apples, cored, peeled, and sliced into 1/2-inch slices (about 6–7 cups)
1 and 1/2 cups (187g) fresh or frozen cranberries
3/4 cup (150g) granulated sugar
2 Tablespoons (14g) cornstarch
1 Tablespoon orange zest
2 teaspoons ground cinnamon
1/4 teaspoon ground cloves
1/4 teaspoon ground nutmeg
2 Tablespoons (30g) unsalted butter, cold and cubed
Egg wash: 1 large egg beaten with 1 Tablespoon (15ml) milk
Instructions:


Make the filling: Stir the apples, cranberries, granulated sugar, cornstarch, orange zest, cinnamon, cloves, and nutmeg together in a large bowl. Set filling aside as the oven preheats.
Preheat oven to 400°F (204°C).
Roll out the chilled pie dough: On a floured work surface, roll out one of the discs of chilled dough (keep the other one in the refrigerator). Turn the dough about a quarter turn after every few rolls until you have a circle 12 inches in diameter. Carefully place the dough into a 9×2 inch pie dish. Tuck it in with your fingers, making sure it is smooth. Spoon the filling into the crust, leaving any excess liquid in the bowl (you don't want that in the filling– discard it). Dot the pieces of butter on top of the filling. Stick in the refrigerator until ready to cut the lattice.
Arrange the lattice: Remove the other disc of chilled pie dough from the refrigerator. Roll the dough into a circle that is 12 inches diameter. Using a pastry wheel, sharp knife, pizza cutter, or this fun ribbon cutter, cut strips 1 or 2 inches wide. Remove the pie from the refrigerator and carefully thread the pie dough strips over and under one another, pulling back strips as necessary to weave. Press the edges of the strips into the bottom pie crust edges to seal. Use a small knife to trim off excess dough. Crimp the edges with a fork, if desired. See recipe notes for making the braid or apple shapes! (Alternatively, you can simply cover the filling with the 12-inch pie dough circle. Cut slits in the top to form steam vents. Trim and crimp the edges. Or a crumble or streusel topping would be great as well.)
Lightly brush the top of the pie crust with the egg wash mixture.
Place the pie onto a large baking sheet and bake for 20 minutes. Keeping the pie in the oven, turn the temperature down to 350°F (177°C) and bake for an additional 30-35 minutes. After the first 20 minutes of bake time, I place a pie crust shield on top of the pie to prevent the edges from browning too quickly.
Allow the pie to cool for 3 full hours at room temperature before serving. This time allows the filling to thicken up. Cover leftovers tightly and store in the refrigerator for up to 5 days.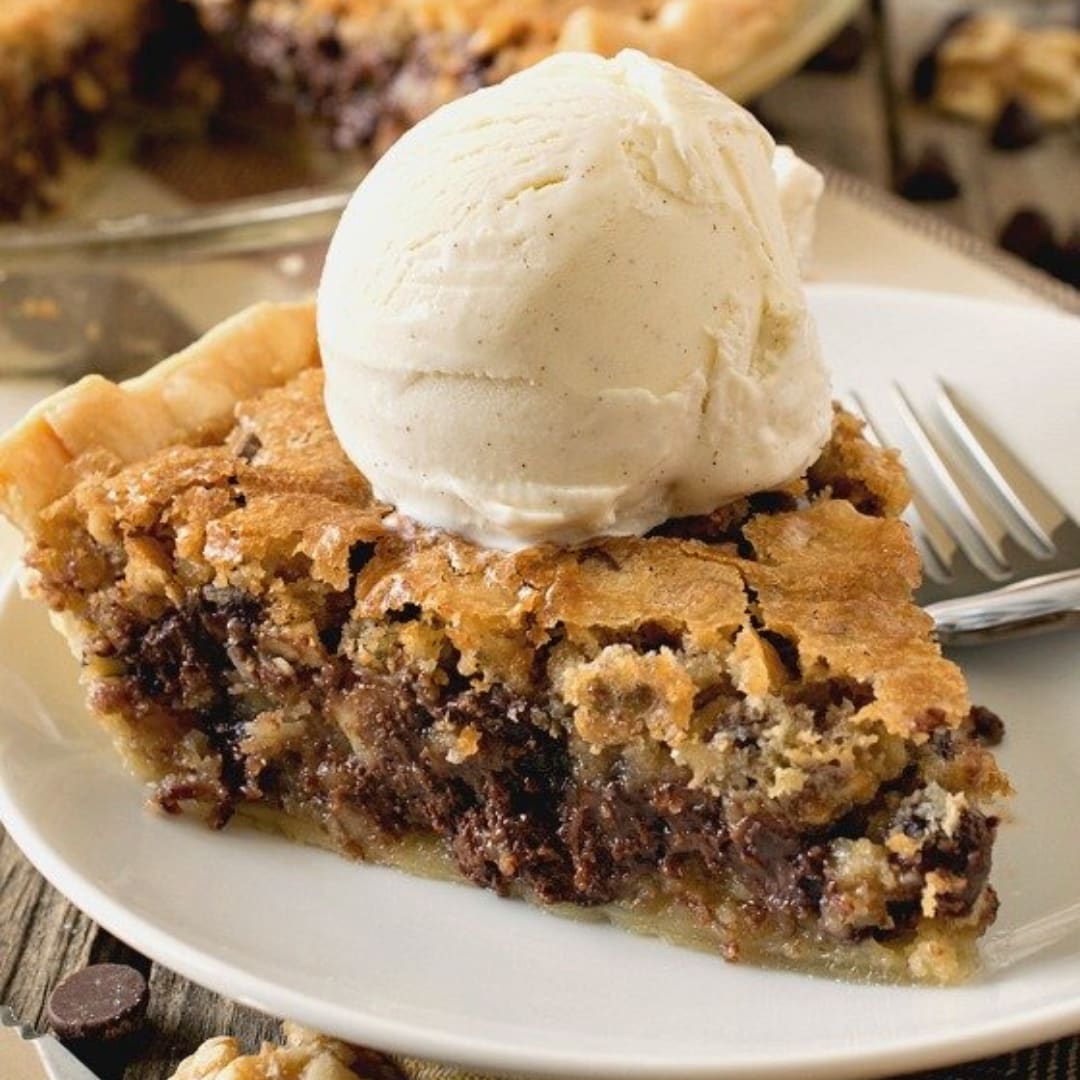 Tollhouse Chocolate Chip
Nestle just couldn't leave well enough alone. They couldn't stand to dominate just one holiday, they had to step in and turn their iconic chocolate chip cookie into a pie! And, well, it's amazing.
Ingredients


1 unbaked 9-inch (4-cup volume) deep-dish pie shell *
2 large eggs
1/2 cup all-purpose flour
1/2 cup granulated sugar
1/2 cup packed brown sugar
3/4 cup (1 1/2 sticks) butter, softened
1 cup (6 oz.) NESTLÉ® TOLL HOUSE® Semi-Sweet Chocolate Morsels
1 cup chopped nuts
Sweetened whipped cream or ice cream (optional)
Instructions


PREHEAT oven to 325° F.
BEAT eggs in large mixer bowl on high speed until foamy. Beat in flour, granulated sugar and brown sugar. Beat in butter. Stir in morsels and nuts. Spoon into pie shell.
BAKE for 55 to 60 minutes or until knife inserted halfway between edge and center comes out clean. Cool on wire rack. Serve warm with whipped cream, if desired.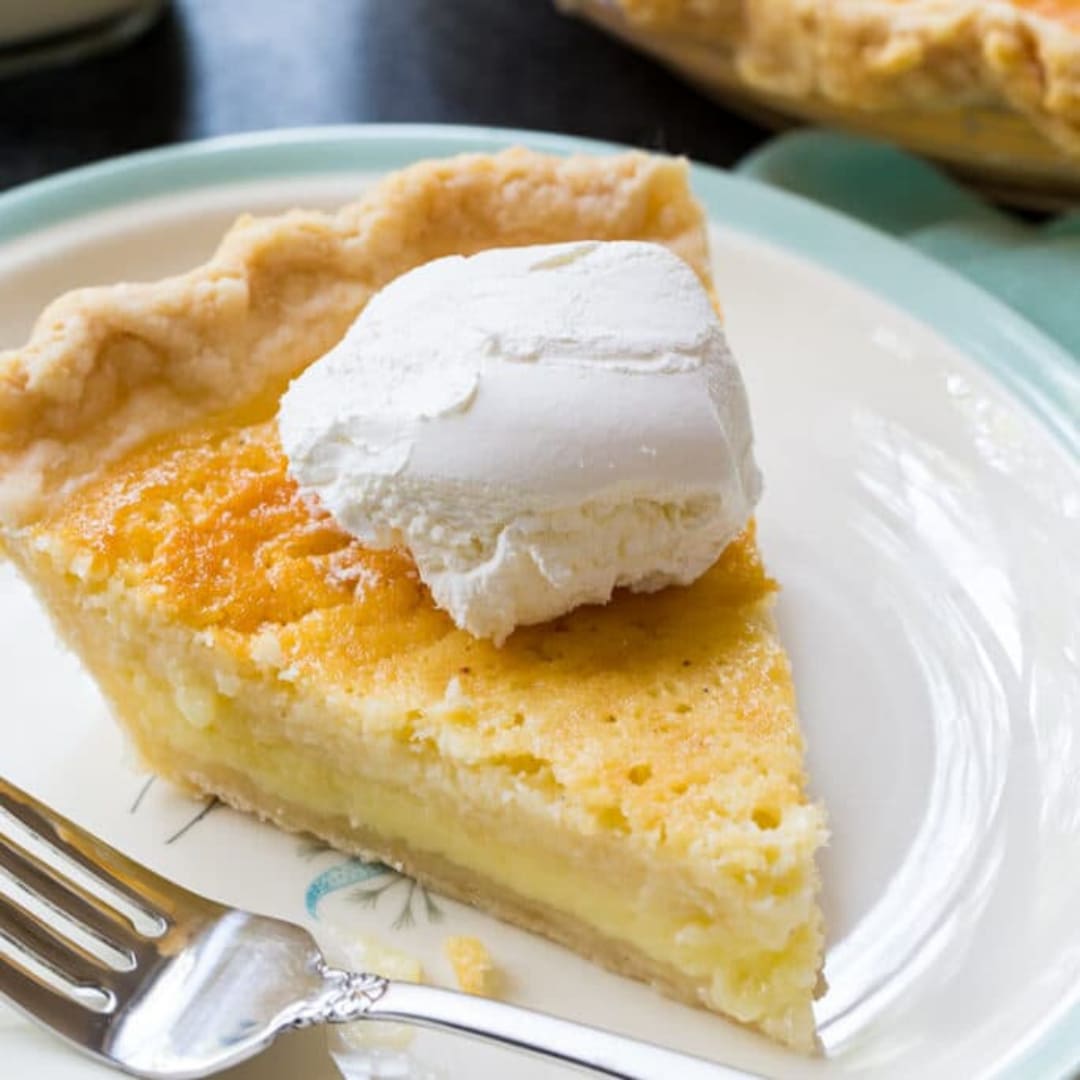 Buttermilk Pie
Ingredients


1 1/2 cups sugar
3 tbsp all-purpose flour
3 large eggs
1 cup buttermilk
1/2 cup butter, melted
1 tablespoon loosely packed lemon zest
3 tablespoons fresh lemon juice
1 teaspoon vanilla extract
Instructions


PREHEAT the oven to 350°. Whisk together first 2 ingredients in a large bowl. Whisk eggs and next 5 ingredients into flour mixture; pour into Perfect Pastry Crust.
BAKE at 350° for 35 to 45 minutes or until almost set, shielding edges with aluminum foil after 15 minutes. Transfer to a wire rack, and cool 1 hour.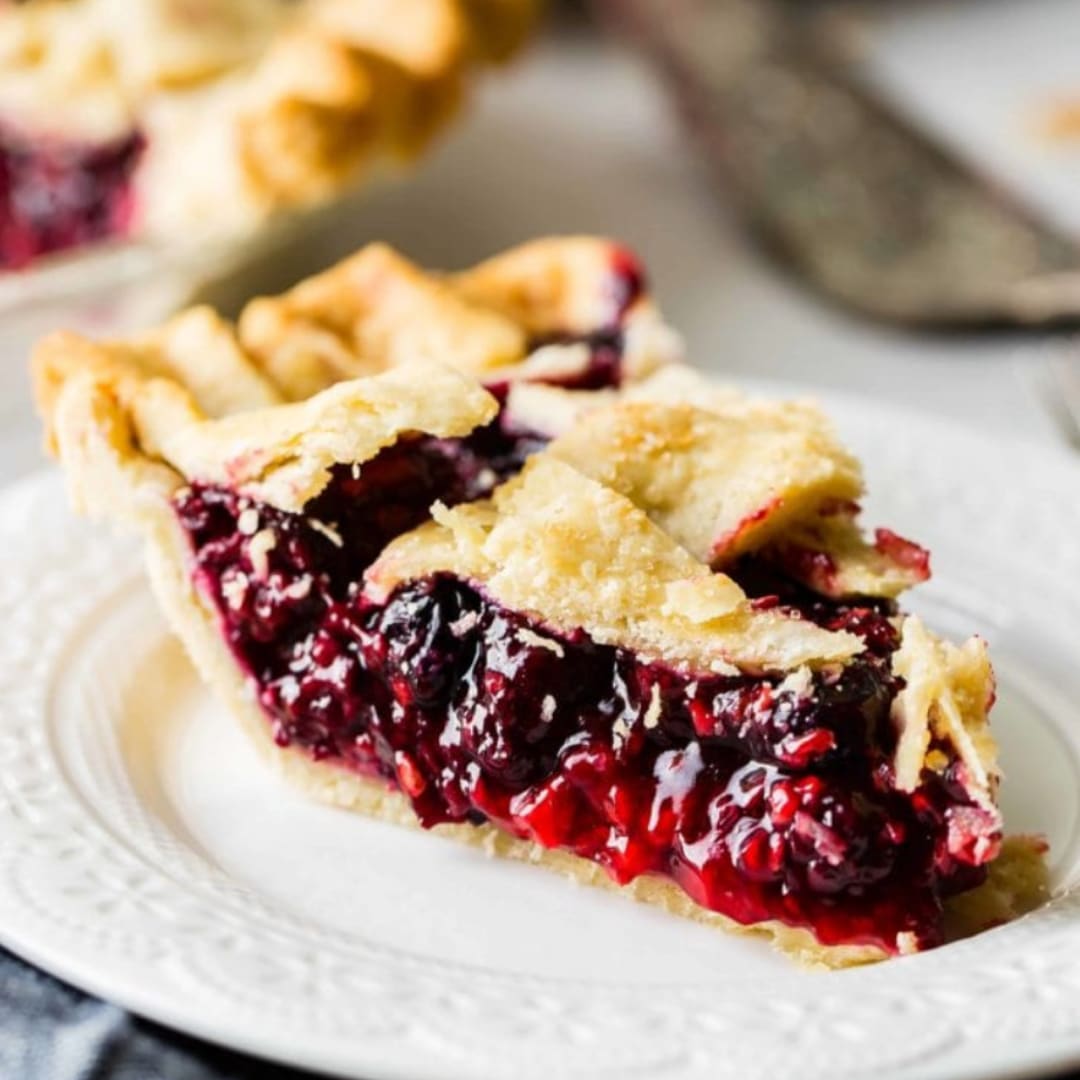 Razzleberry Pie
No, there's no such thing as a "razzleberry." This Seuss sounding pie is actually made up of three berries, and apparently "tri-berry pie" isn't catchy enough. Despite it's silly title, this tri-pie is a must try!
Ingredients


1 Double Crust
2 Pints Raspberries
2 Pints Blackberries
1 Pint Blueberries
1/2 - 3/4 Cup Sugar
1/4 Cup Cornaby's Ultra Gel
1 Egg
1/2 tsp Water or milk
2 tbsp sugar
Instructions


Prepare the pie crust and shape half of the dough into a pie plate. Slice the other half into strips and cover both with plastic wrap and place in the fridge.
Preheat the oven to 375 degrees.
Add the fruit, sugar and pectin into a saucepan and gently, using a rubber spatula, fold the berries in. Start with only 1/2 cup sugar, but if your berries are extra tart you should add more sugar, 1 tablespoon at a time. Turn the heat to medium low and cook until the berries are releasing their juices and beginning to thicken. Only stir occasionally as you don't want to break up the fruit and turn it into jam.
Add the hot fruit mixture directly into the pie crust. Place strips across the pie and then lift up one end of every other strip and lay a new strip across the other way. Now, repeat but with the other strips that were not originally lifted up. Continue until you're halfway across the pie then turn the pie around and repeat from the other side to make a lattice across the entire pie.
Whisk together the egg and water and then brush the top of the pie and immediately sprinkle with sugar.
Bake the pie for 25 minutes then drape with a piece of tin foil and continue to bake for another 20-30 minutes, or until the filling is bubbly and the crust is golden brown.
Remove from the oven and cool entirely on the counter. We prefer to let our pie rest over night as the filling will set up and not run. Refrigeration can make the filling sink and pull away from the crust.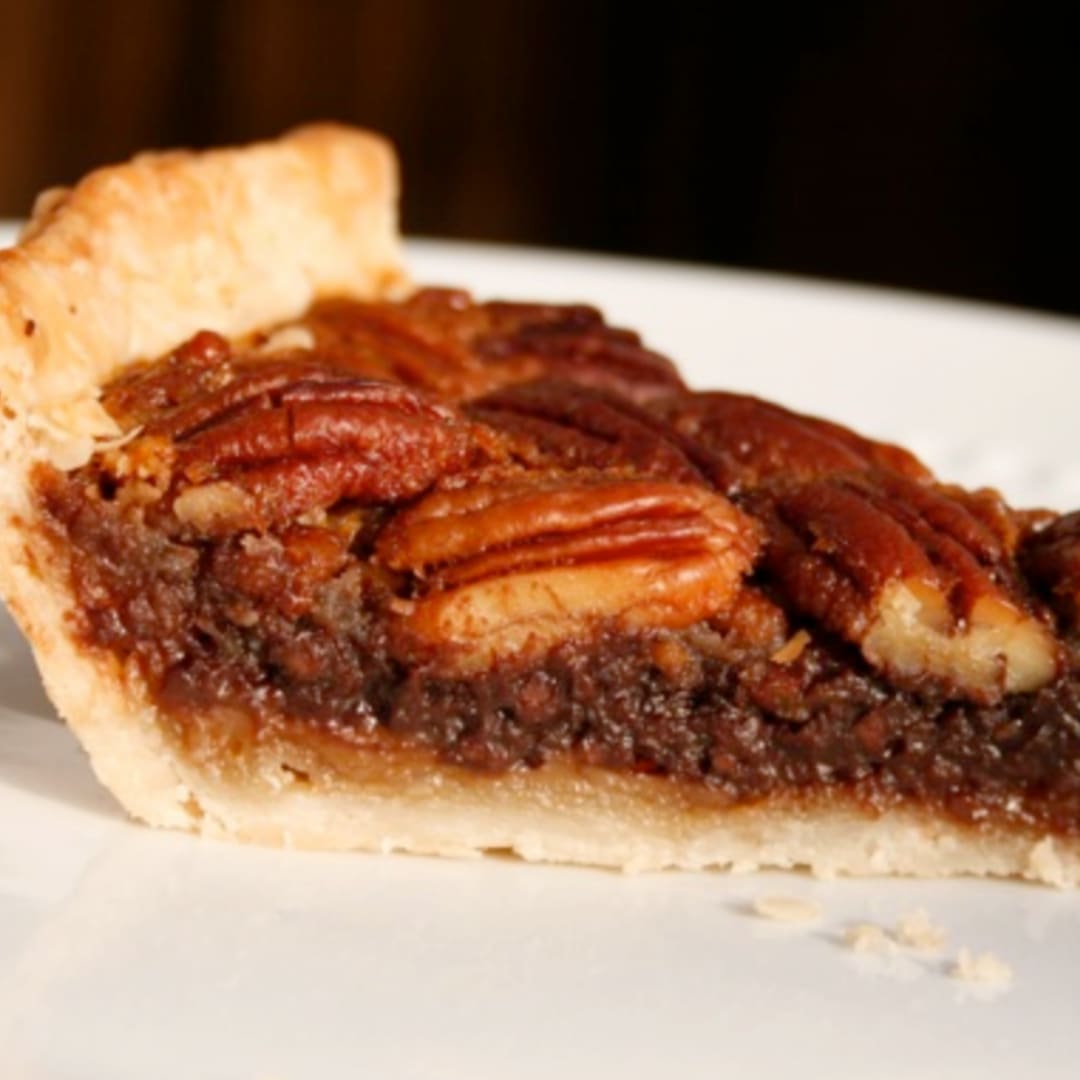 Chocolate Bourbon Pecan
An instant classic brought you from Baked in Red Hook, Brooklyn...when you take a homestyle favorite like pecan pie and add a bit of magic (bourbon & chocolate), you're bound to strike gold.
Ingredients


1 batch pie dough
2 cups pecan halves
3 large eggs
¾ cup light corn syrup
3 tbsp sugar
¼ cup firmly packed dark brown sugar
3 Tb unsalted butter, melted
pinch of salt
1 tsp vanilla extract
3 Tb bourbon
1 cup (6 oz) semisweet chocolate chips
Instructions


Roll out pie dough to fit 9" pie plate that has been greased. Wrap and freeze the crust until firm, about 2 hours.
Preheat the oven to 325 degrees F. Coarsely chop ¾ cup pecans. Set aside.
In a large bowl, whisk the eggs until combined. Add the corn syrup, sugars, butter, salt, vanilla, and bourbon. Whisk again until combined. Stir in the chopped pecans and set the filling aside.
Spread the chocolate chips evenly along the bottom of the frozen pie shell. Slowly pour the filling on top of the chocolate chips. Arrange the remaining 1¼ cups pecans on top of the filling.
Bake in the center of the oven for 60 minutes. Keep an eye on the crust, if it starts to get too dark, wrap some aluminum foil around it. Test the pie by sticking a knife in the center of the filling. If the knife comes out clean, the pie is done. If the knife comes out with clumps of filling sticking to it, bake for another 5 minutes and test again.
Cool the pie on a wire rack and serve warm or at room temperature. The pie can be stored in the refrigerator, tightly covered, for up to 2 days.