You might be asking yourself "what is the difference between a standard refrigerator and a wine refrigerator?" There are many differences! A standard refrigerator's primary purpose is to store a variety of food and a wine cooler's purpose is to cool wine to its ideal temperature. Due to the chemistry of wine, both temperature and humidity are key components in storage. Without the proper storage, your wine can become corked, or even take on the odors or tastes of the food it is stored with. However, purchasing a wine cooler (also known as a wine refrigerator) isn't as simple as going out and just buying one. Like all kitchen products, there are a variety to choose from.
Set-Up Styles
Freestanding Wine Coolers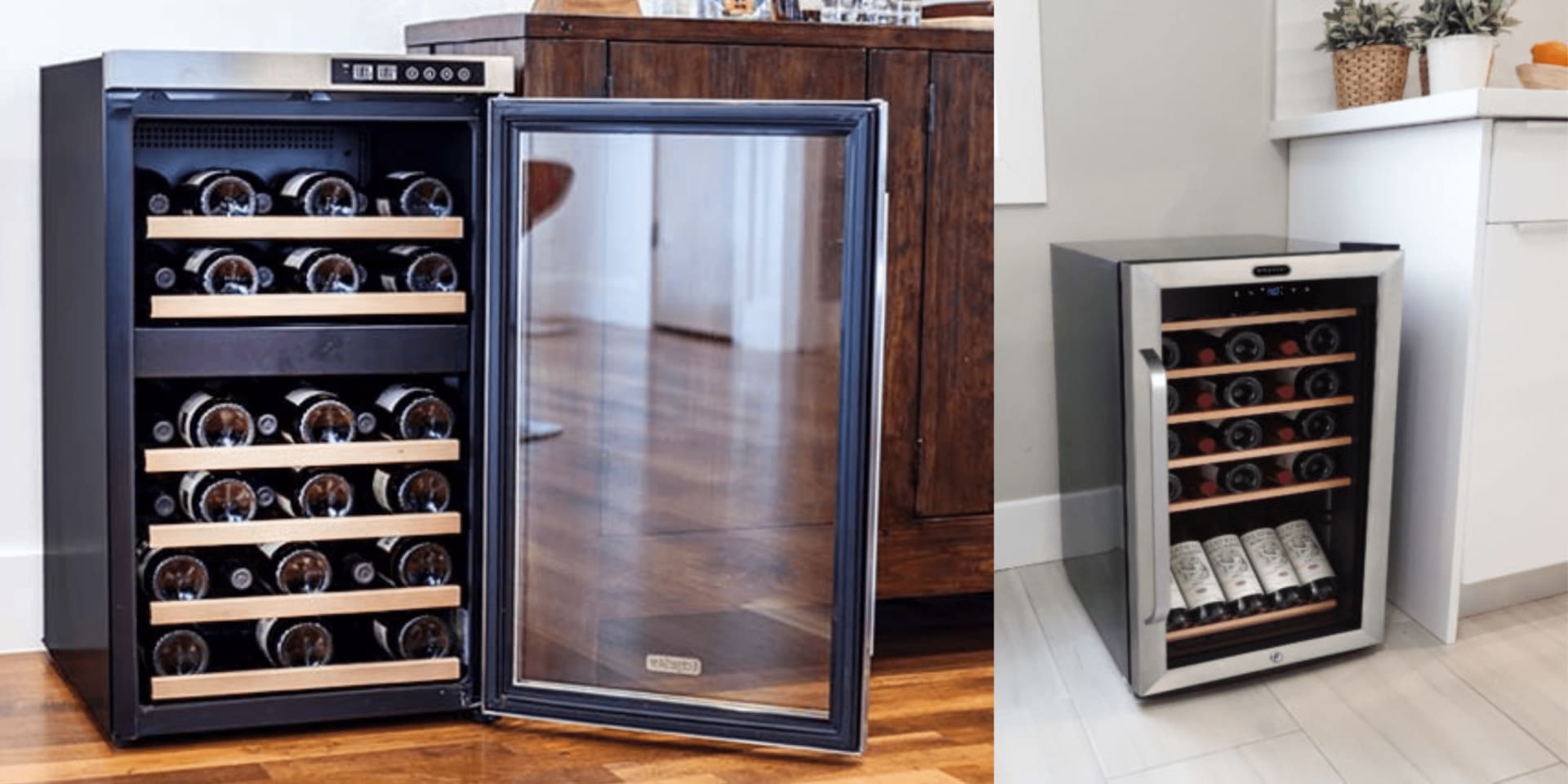 A freestanding wine cooler is designed to stand alone. It's probably the easiest and most convenient kind of cooler to get. It can be installed almost anywhere! It can also be any size, meaning it allows for more temperature zones to better meet your needs.
Built-In Wine Coolers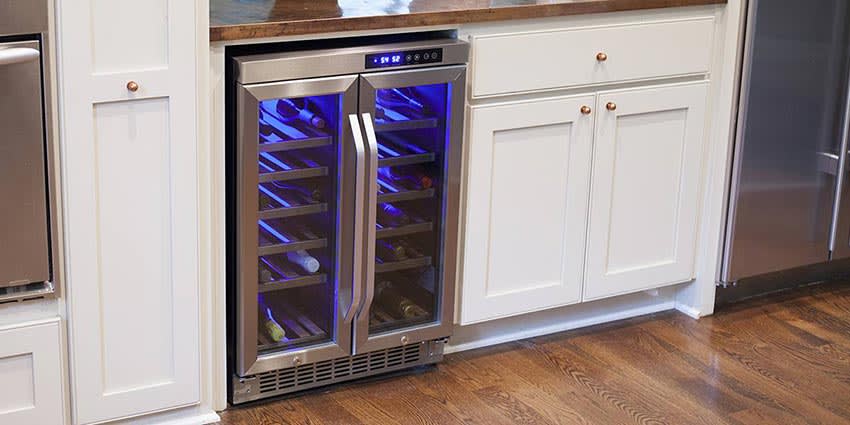 A built-in wine cooler is designed to be built into existing counters and cabinetry as they include a front vent located under the door that channels heat forward away from the unit. As opposed to freestanding coolers, they are made on a small scale as they are designed to sit recessed into existing cabinetry or undercounter. It actually ends up saving you space and looks amazing.
Cooling Styles
Thermoelectric Wine Coolers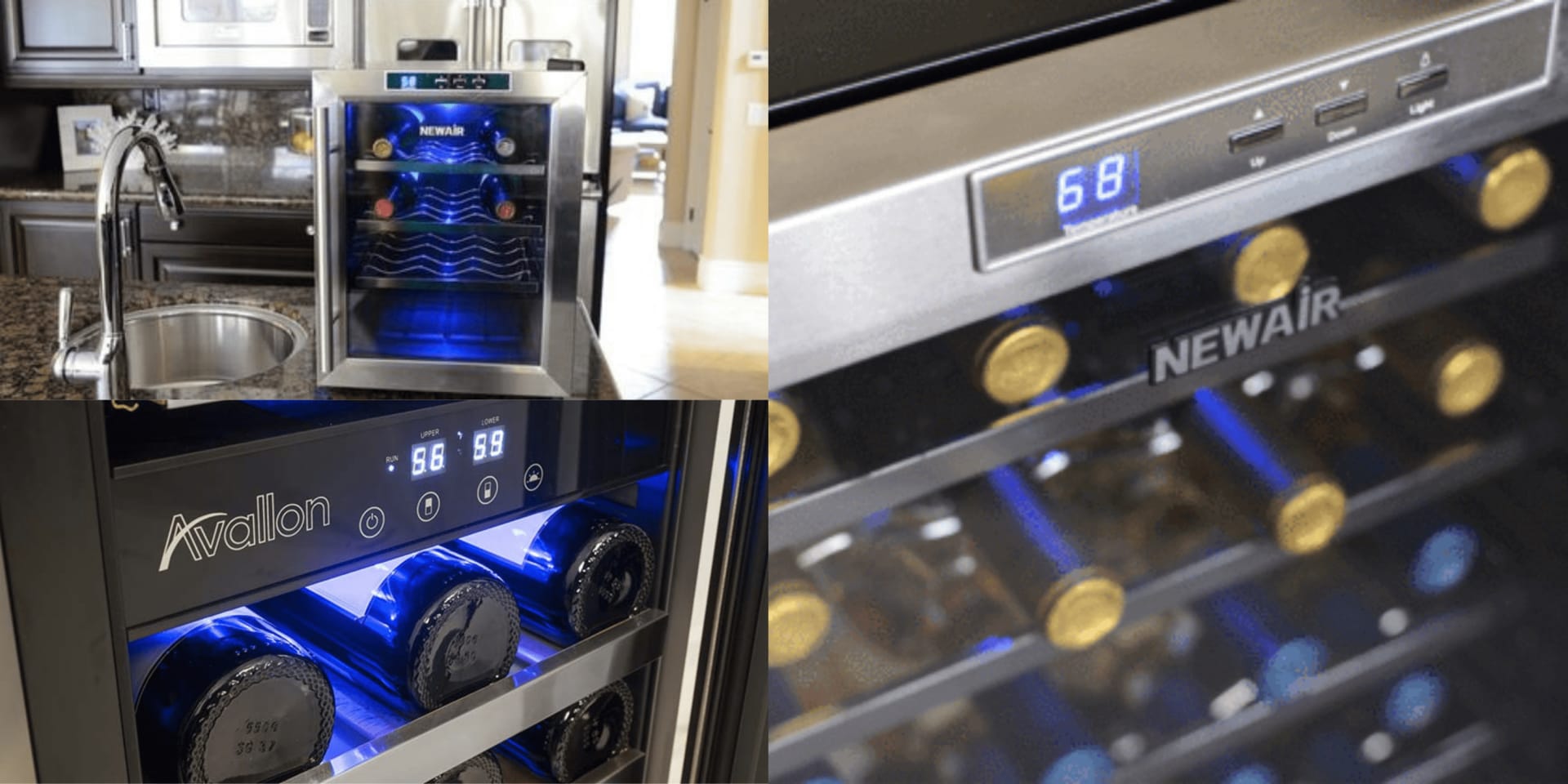 A lot of smaller wine coolers tend to employ thermoelectric cooling instead of a traditional compressor. It basically contains a cooling node consisting of a ceramic tile that has electrical current passed through it. This means that if the room where the cooler will be kept doesn't get too warm, then a thermoelectric wine cooler is probably a good choice for you. In terms of temperature, they are limited in that they can generally only produce temperatures about 20°F lower than the temperature outside the unit. That being said, they are also considerably more energy-efficient than the classic compressor-based cooler.
Compressor-Based Wine Coolers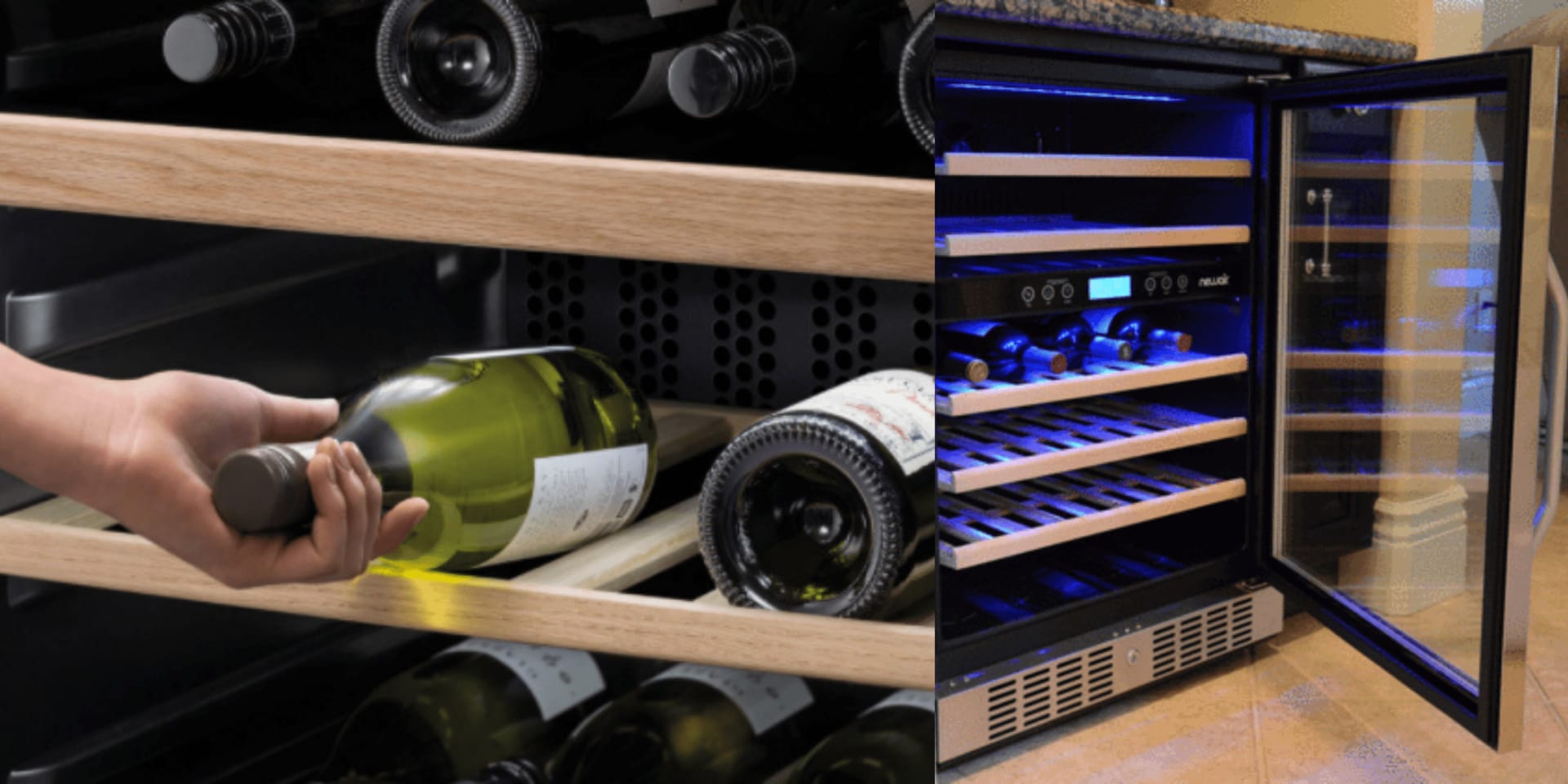 A compressor-based wine cooler has many advantages! Some of them include that it rapidly cools your wine, there's a wide temperature range, it is able to cool a large number of wine bottles, and there's no influence from the external environment. 
Zone Options
Single-Zone Wine Coolers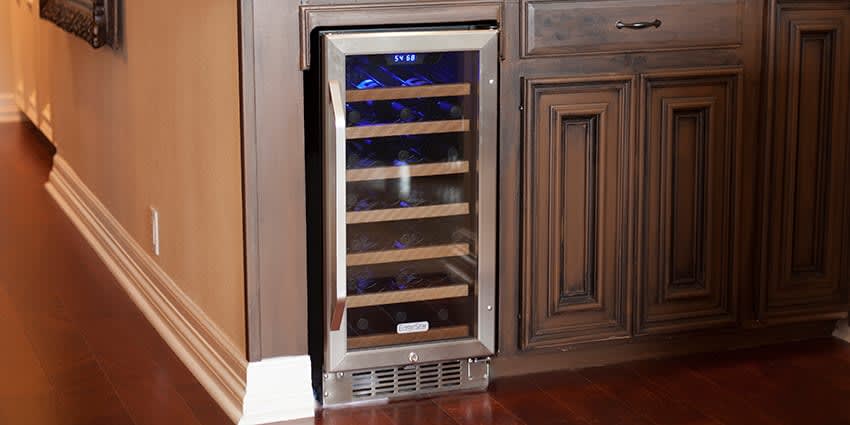 Single zone wine coolers have one temperature control and the storage space is undivided, so the whole cooler is set to the same temperature. Some pros include that it is great for those building a wine collection with one type of wine and it's excellent at maintaining one steady temperature. 
Dual-Zone Wine Coolers
Dual zone wine coolers have two temperature controls and the storage space is divided into sections which may be set to their own temperatures. It is perfect for those who enjoy collecting a variety of wine! And separate compartments hold different wines safely at their ideal temperatures.