Today is Earth Day. People all around the world use today as a reason to embrace nature, clean up the environment and love on wildlife. You might be spending today planting trees, cleaning up beaches or volunteering at the humane society. We're excited to share with you that there are small changes you can make to your home that give back to Mother Earth!
Eco-landscaping (aka sustainable landscaping or green landscaping) is a new technique that not only nurtures the environment, but will help you save time, money and energy.
Here are our top tips on how to eco-landscape!
1. Upcycling
Nearly anything that can hold soil can be used as a planter. Just remember, if it doesn't have a drainage hole, make one! A little paint, hot glue and a creative mind can give you a one of a kind garden!
2. Composting
Each year, our landfills receive 167 million tons of garbage, and composting is the perfect way to reduce that number! In short, composting is taking organic trash and using it to create fertilizer for your garden. Click the image below to learn where to start!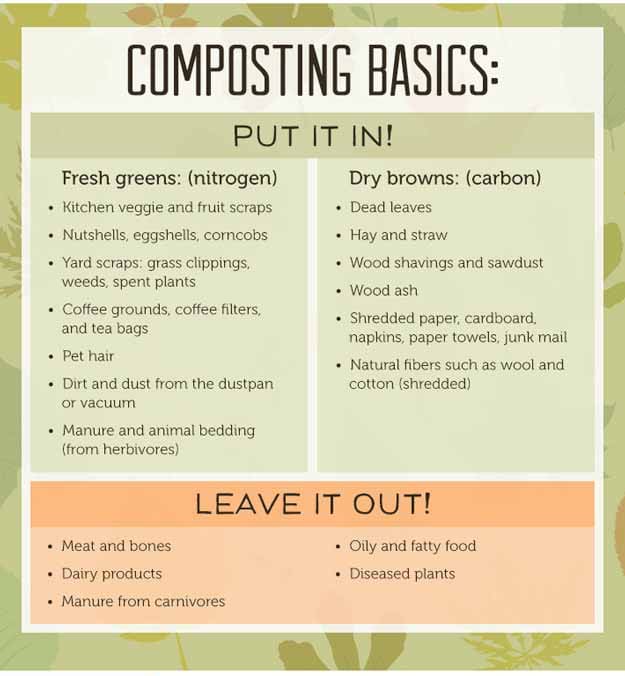 3. Artificial Grass
Artificial grass is an easy way to save time and resources. By having a yard that requires less water and maintenance, you reduce your carbon footprint.
4. Reducing Pesticides
Nobody likes pests, but pesticides don't just poison them. The chemicals used can end up in the air, soil and water, making us and our environment sick. All natural alternatives are not just easy to find, but easy to make.
5. Hardscaping
Hardscapes are not just great for the environment (they can save thousands of gallons of water a year!) They can help give your home a unique feel that will get the neighbors talking!
6. Automatic Irrigation Systems
These systems draw data based on moisture sensors to give just enough water to your garden. This tip will save water, money and time, making it our obvious favorite.